New/Old Robert Pattinson picture with Beyonce and friends backstage from concert on July 1st
How cute! And cool! Picture of Rob and his buddies from the Beyonce concert at Staples Center in LA on July 1st.
Left to right:
Zach Hill (Death Grips), Beyonce (Queen B), Robert Pattinson (God), Jamie Strachan (Hot model friend of God), MC Ride (Death Grips)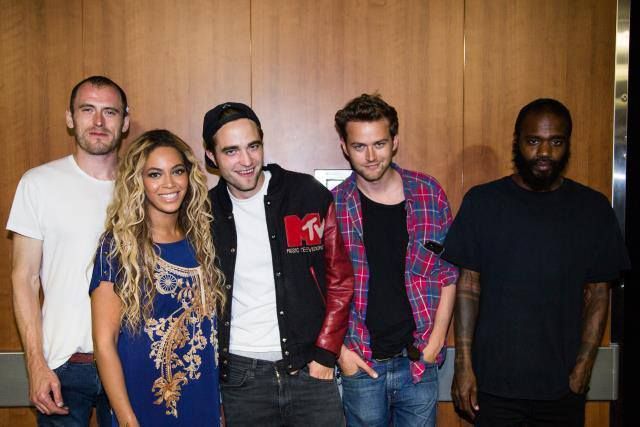 Click HERE, HERE, HERE, and HERE if you missed our posts on Rob's night out at the Beyonce concert.
It's also hilarious if you go to the source (Death Grips facebook page) and read the facebook comments. They're so bewildered.
Source
| Via:
Those British Boys
|
VioletRoseIV