365 Days Of Robert Pattinson: December 20 ~ Director compliment of Rob
It looks like we're all about Robenberg today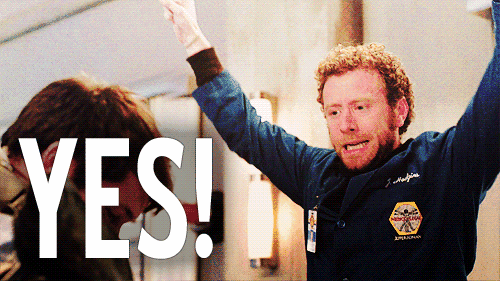 Tink
Rob has been complimented profusely by directors before but i'll never forget this one….
"He's terrific. He deserves the affection that the fans have for him. He's incredibly sweet, he's very funny, he's very bright and he's also very knowledgeable about cinema. Not just movies but the history of cinema. He knows a lot about it. He's just a sweetheart. And he's totally professional. He's always right there. We had a lot of fun shooting [the movie] because, as I say, he has a great sense of humor. We just played a lot. I think that's a really great tone that's set for everybody on the set. The lead actor has a really big influence on the tone of the shoot. If you've got a guy who's very difficult and neurotic or whatever, they can't help but affect everybody's day. But Rob is not like that. He's just a ray of sunshine. In fact, he's in absolutely every scene of the movie, so obviously his temperament would have a huge influence on how the shoot went … and it was a dream. It was a beautiful shoot."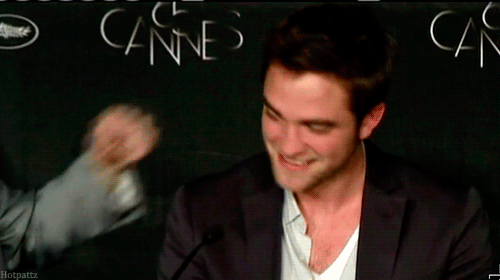 Kate
I generally try not look at what the other ladies post for their 365's before I post mine.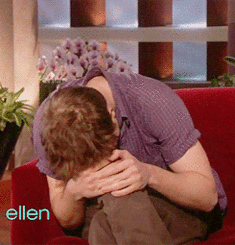 It's never a good idea! But today I looked at what Tink posted. BIG MISTAKE.
Anyway this is the one I'm going with (also from David) and kind of similar to the one Tink posted (but different at the same time)………

You have to have a kind of screen charisma, you have to have a presence, which you can't buy or create; you either have it or you don't. That doesn't mean you're necessarily a good actor, though. But you have at least that. I looked at all the stuff that he's done, and I thought he's a really good actor. And then I spoke to him, and thought not only that, but he's a really smart actor. And he's funny, and he's very sweet. That's when I tried to convince him to do the movie, which he was a little afraid of, just because I think he doesn't know how good he is, basically. And I think now that he's done the movie, he's starting to understand how good he is. Because he's terrific.

He knew my work, yeah. What's interesting, too, about Rob is that he's very well educated in terms of movies and movie history and foreign films. On the set, he and Juliette Binoche were talking about the most obscure French films and stuff like that together. He really knows his stuff. And yet, as I say, he's a completely down-to-earth, sweet guy. Lovely to work with. And very funny.

I watched Remember Me, and I watched Little Ashes. Which is maybe a movie you don't know, but he plays a young Salvador Dalí in that movie with a Spanish accent. And I thought that was pretty interesting, very daring of him to do that, and it indicated to me that he was an interesting, serious actor."
Kat
I'll update when Kat posts
Click the thumbnail if you need to review the December calendar. If you missed the whole year, there's a link on the sidebar :)
If you post your 365DoR links in the comments, give us time to approve them so the DR can see :)