MOVIE NEWS: Robert Pattinson's "Life" Gets Funding & A Status Update For "Mission: Blacklist"
News about 2 of Rob's films this morning.
First up the great news that Screen Australia is investing in "Life" Directed by Anton Corbijn, where (as you know) Rob will play Dennis Stock and Dane DeHaan will play James Dean.
This news deserves a Happy Dance!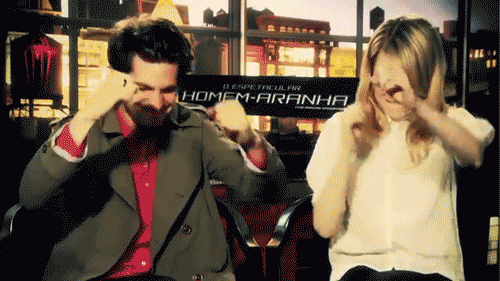 From
Filmink
:
Screen Australia has announced $11 million investment in four feature films, four adult drama production and one children's series.
(.....) The Germany/Canadian/Australian co-production, Life – from writer Luke Davies (Candy) and producer Emile Sherman – has also received funding. The production, which was announced a few months back, tells the story of a freelance photographer (Robert Pattinson, who was recently on local turf for David Michod's The Rover), on assignment for Life Magazine, who forms an unlikely friendship with James Dean (Dane DeHaan). The film's being directed by Anton Corbijn (The American, Control).
Keep up with all the latest news about "Life" Over at @LifeTheMovie
Next up is a status update about "Mission:Blacklist" from
Production Weekly
.
In their latest issue (5th Dec) they're listing that filming will begin on April 28th 2014 (obviously we'll keep you updated if there's anymore news/confirmation of this date.)
From
Production Weekly
:
Prod Weekly update: "MISSION: BLACKLIST"
STATUS: April 28 LOCATION: California
PRODUCER: Ross M. Dinerstein – Kevin Waller
WRITER: Erik Jendressen – Dylan Kussman – Trace Sheehan
DIRECTOR: Jesper Ganslandt
CAST: Robert Pattinson
CODE ENTERTAINMENT
Unlike other Interrogators fresh out of training, Eric Maddox (Pattinson) has a brilliant and beautiful mind. He has a unique ability to decipher highly complex patterns from seemingly random events. His mission is to trap the world's most wanted man, Saddam Hussein – and he must defy his superiors to uncover his prey. The closer he gets to the truth, the more dangerous the hunt becomes. Based on the book Mission: Black List #1 – The Inside Story of the Search for Saddam Hussein – As Told by the Soldier Who Masterminded His Capture by Eric Maddox with Davin Seay.
In the meantime you can also keep up with things over at the movie fansite HERE
Source
via
Source
Thanks Flavia & Nancy for the tip