New/Old pictures of cutie Robert Pattinson from his school days and modeling days
This first old school gem is from 2002 when Rob was sweet 16!
Caption from
Models_1UK
:
"BEST #MODELS1 #TBT from 2002 - Umm can you spot who is who?"
This next one is even older, from 1994 when Rob was 8 at Tower House School! We posted a picture recently of Rob from his school days
HERE
but here's another of the cutiepie.
Could he be more adorable??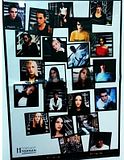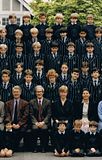 Source
|
Source
| Via:
ThoseBritBoys