Robert Pattinson & Johnny Flynn Working Together? Yes Please!
Johnny Flynn was interviewed by
Epigram
and mentioned possibly doing a project with Robert Pattinson! What kind of a project he doesn't actually say but it would be great to see these 2 working together!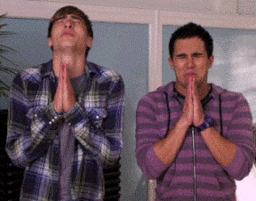 Here's an extract from the interview:
Of course, music is just one side of Johnny Flynn's coin. Besides his umpteen triumphs on the stage, Flynn's film career is steadily gaining momentum; next year he'll appear onscreen with Anne Hathaway in the musical Song One. When I ask if this is the beginning of him being led astray to Hollywood, he's amused but quick to clarify his ambitions. 'I'm not that fussed about being what you might call a "Hollywood" actor. I'm much more interested in doing indie films or theatre projects… I don't have any desire for the fame or the money.' This answers my next question before I can ask it; how come he hasn't collaborated with his close friend Robert Pattinson? Why no cameo in Twilight? Flynn laughs. "We talked about doing a project together, that's maybe still in the works."
So there you go! I guess this is another wait and see, right?
Check out the full interview over
HERE
Thanks PJ for the heads up!