Robert Pattinson spotted at a photography shop in London + movie updates for Life and The Lost City of Z
Rob's
Life
costar,
Dane DeHaan, recently shared
that he's working with a dialect coach to master James Dean's voice. These tweets today from a London based photography shop,
Mr Cad
, make us wonder if Rob is picking up a new hobby or doing some Dennis Stock research for
Life
as well.
Just served Robert Pattinson!!!!!!
— Mr Cad Photographic (@MrCadUK) January 22, 2014
Just served Robert Pattinson - Never know which a-listers you'll bump into at Mr Cad.....!!
— Mr Cad Photographic (@MrCadUK) January 22, 2014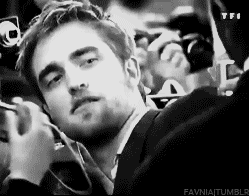 That's very cool!
Mission: Blacklist
won our recent poll for which Rob film you're looking forward to him filming (click
HERE
to see the results) but
Life
is my number one. The thought of Rob prepping to play Dennis Stock by, pardon the pun, stocking up on photography gear and learning he craft excites me. From personal experience, Rob's a great photographer. He made sure I got a good picture with him since my hands were vibrating phalanges. But I'm assuming much. Maybe Papa Pattinson asked him to go pick up some film. LOL
Another fun bit of
Life
news is from the director, Anton Corbijn, who premiered a film at Sundance (
A Most Wanted Man
). From the
NYT
:
He was only at Sundance for two days, heading directly to the set of his next production, "Life," in Toronto. It's the story of the relationship between James Dean and the Life magazine photographer Dennis Stock (played by Dane DeHaan and Robert Pattinson, respectively).
We know the film is shooting in February but all the main players clearly getting prepped is just putting a spring in my step. Bring on 1950sRob! It's one of my favorite eras.
Not much else going on with the other films. Benedict Cumberbatch also mentioned prepping for
The Lost City of Z
(click
HERE
to read) and stating that it will be his next film. The last word on principal photography was summer 2014. No updates for
Mission: Blacklist
or
The Childhood of a Leader
. We are watching out for updates on the latter thought because the director, Brady Corbet, was also at Sundance for
The Sleepwalker
.
Queen of the Desert
is still filming and Nicole Kidman and James Franco have been spotted. No word on Rob's schedule on the set. And lastly, and sadly,
Hold On To Me
was removed from Rob's IMDb page. We removed it from our sidebar but we'll have to wait and see if it resurrects for Rob or turns into
Unbound Captives
.
Thanks Nancy for the tip!