AUDIO: Great interview with Robert Pattinson and David Cronenberg that will make you ProudMamaSteph
This is another great one! The audio is dubbed but I could hear most of what Rob and David were saying. All the best bits. Transcript is below. Feel the pride, y'all!
Transcript of Rob and David's portion: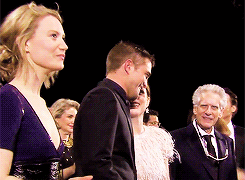 Rob:
I think it's kind of funny. I mean literally. I do weird movies and I like weird movies. And I just think it's kind of, all these, like people, the little girls screaming and then they're going to see The Rover. It's kind of hilarious.
David:
I'd like to take credit for this. And I've always thought he's a really, really, a very underrated actor and I thought he was extremely talented. So it just proves that my instinct that he was an actor who was a star before he had a chance to prove that he was a real actor. I mean it's like when he gave Rosette the Palme d'Or everyone told us this is terrible and then (?) so you feel your instinct was correct and that of course makes you feel really good.
Rob:
It's just someone believing in you. I mean, you kind of, someone who you really respect and it makes you think about yourself differently afterwards. And I was always quite ambitious when I was younger but after Cosmopolis you kind of feel different ambitions afterwards and you believe in yourself a little bit more.
Oh man....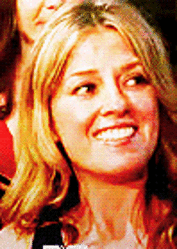 Audio