Did British GQ just call Robert Pattinson the King Of Cannes? Why yes they did!
ALL HAIL HIS MAJESTY!!!
British GQ has been on a complimentary sprees this week regarding Rob's fashion choices at Cannes! Check out their comments:
"Most Stylish Men Of The Week - Robert Pattinson's continuing reign as menswear king of Cannes..."
"Why is Pattinson the current king of Cannes? His casual game is just as good as his black tie one, as excellently exemplified here in Dior."
"Most Stylish Men Of Cannes - From the red carpet return of Ryan Gosling to Robert Pattinson dressing like a true leading man, we bring you all the menswear moves that mattered at this year's Cannes Film Festival..."
"Our best 'black tie' in show: this black tux/navy shirt combination (courtesy of Dior Homme) is a superb curveball that just works."
"However he's not just a master of out-of-the-box black tie, Pattinson can also do the classics. The whole look, again from Dior Homme, is spot-on from the self-tied bow to the tan to the patent lace-ups. Pearce is giving him a run for his money when it comes to best black tie though..."
"In the summer a colourful, unlined blazer is every man's friend in the summer: not only will it keep you warm if it gets chilly, but it will also add a burst of brightness to any outfit after sundown - especially if you go for green like this Marni iteration."
LONG LIVE THE KING! LONG MAY HE REIGN!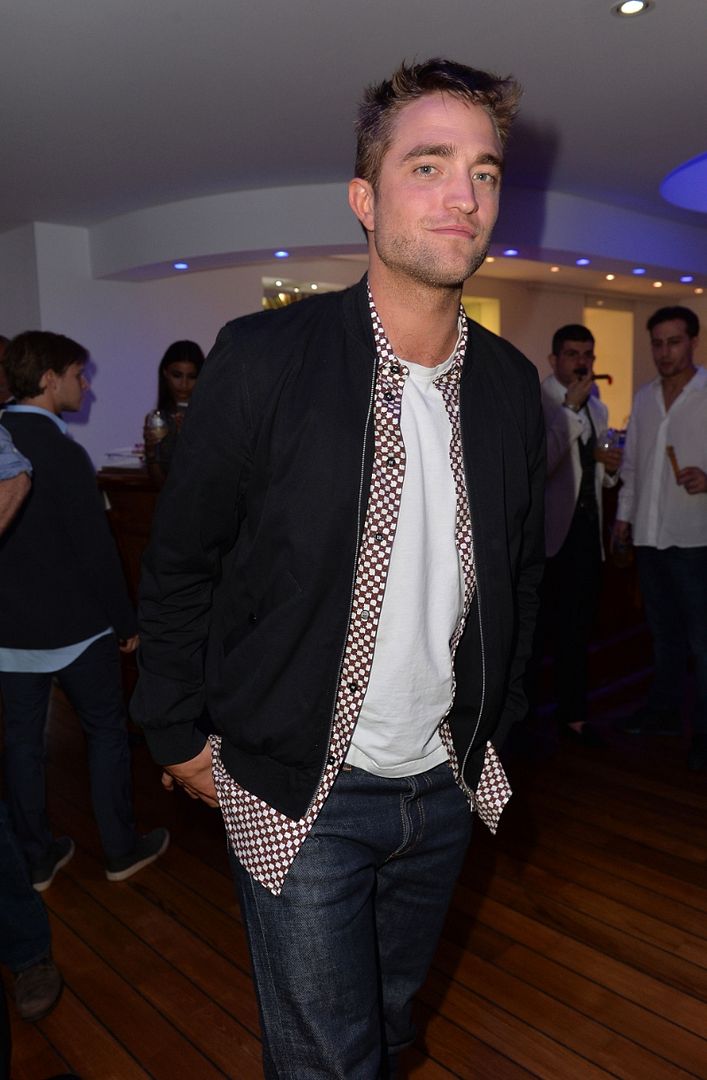 Thanks for the tip, Rotem! xx