"I loved his physical energy, and he was smart and had a wonderfully open face"~ David Michod On Robert Pattinson
David Michod spoke to
Hitfix
a few days ago in Cannes and of course had more praise for Rob. Here's an excerpt of the interview where he mentions Rob.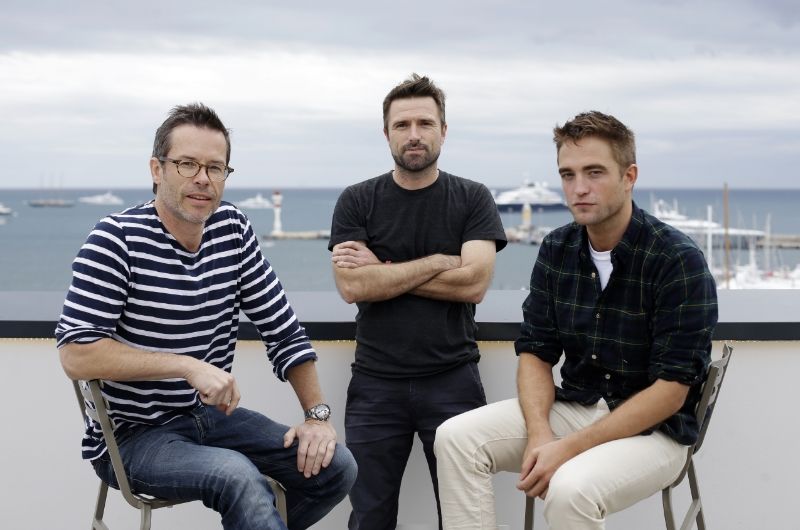 Set 10 years after "the fall," the new thriller is set in an Australian outback reeling from a global economic collapse. This isn't "Mad Max" or an increasingly familiar post-apocalyptic setting you've seen in theaters or on TV. Lawlessness abounds, people are barely surviving, but there is some structure to the world. The storyline centers on the unlikely pairing of Eric (Guy Pearce) and Rey (Robert Pattinson). The former is attempting to get his car back from the latter's brother for reasons that are not revealed until the final scene in the film. It's a harsh, dark film with some stellar set pieces and committed turns by both leads. More importantly, there's no sophomore slump for Michôd here.

The 41-year-old filmmaker had worked with Pearce in "Animal Kingdom" and both he and Joel Edgerton, who received a shared story-by credit, created Eric with him in mind. Pattinson, on the other hand, was a different story. Michôd had a general meeting with the actor before he "The Rover" became his follow-up and says he just immediately liked him.

"I found him really beguiling and I loved his physical energy, and he was smart and had a wonderfully open face," Michôd recalls. "When it came time to start testing for the character, I knew I wanted to see him, but yeah, I didn't know what he was capable of. I think he knew that people didn't know what he was capable of as well and so he was very willing to work and work hard. But very quickly when he came in to test for me I could just see this skill set that he just hasn't been able to showcase."

Those instincts paid off. Pattinson's work is clearly the best of his career as he makes sure the slightly "off" Rey isn't just Pattinson playing the big screen "Robert Pattinson." Many audiences, however, will be surprised to find the Brit is playing an American in this setting.
Read the full interview over at
Hitfix
via
TheRoverFilm