NEW PICS: Robert Pattinson arrives in Cannes! Ready to take the festival by storm!
Pics had to go bye bye!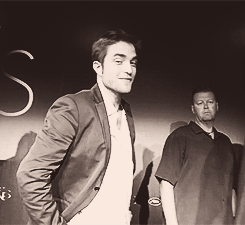 Sorry but they were just TOO hot and ladies were dropping like flies. Rob showed no mercy.
If you still have your wits about you,
click HERE to view on Just Jared!