Robert Pattinson Has Donated His Road Bike To The Royal Flying Doctor Service
I KNOW you all remember the pics we got of Rob riding his bike
when he was Down Under filming
The Rover
last year.
Well now it has been revealed that Rob has donated said bike to the Royal Flying Doctor Service who are going to auction it to raise money.
He is THE BEST!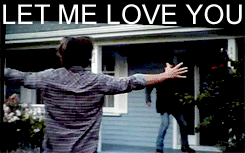 Check out all the details and more about the service below.
From
FlyingDoctor.org
Hollywood superstar Robert Pattinson has donated his road bike to the Royal Flying Doctor Service (RFDS).
Robert became aware of the vital emergency medical and essential primary healthcare services the RFDS provides to people living in the outback during his time filming the "The Rover" in Marree, on South Australia's Birdsville Track.
In addition to its 21 bases across Australia, the RFDS operates the Marree Health Service, which provides an outpatient nursing service, home visiting service and 24-hour medical consultations to pastoralists and tourists to the region.
The TREK Madone 3.1 WSD bicycle, valued at $2,000 RRP, will be auctioned at the 'Wings for Life' Gala Ball, The Bazaar Ball, at the Adelaide Entertainment Centre on Saturday 31 May.
While the popular 'Wings for Life' Gala Ball is already sold out, the RFDS is able to take pre-bids to purchase the bicycle at the live auction on behalf of any interested parties not attending the event itself. All expressions of interest to do so will need to be received by the RFDS and secured with a deposit by COB Thursday 29 May, 2014.
Interested parties must contact the RFDS on 08 8238 3333 during office hours or if you are dialling internationally 011 61 8 8238 3333. Enquiries can be emailed to social@flyingdoctor.org.au.
Importantly, all funds raised at the 'Wings for Life' Gala Ball will benefit the RFDS capital-raising program for the replacement of its medically-equipped aircraft – at a cost of $6 million each. Our 'flying intensive care' units are used to conduct an average of 15 aeromedical evacuations every day throughout South Australia alone every day – more than 100 across the country Australia every day.