Robert Pattinson is a winner at the Cannes Film Festival! Color us not surprised.
I liked this write up from
The Wrap
. It's about the winners and losers at Cannes so far and guess who's a winner??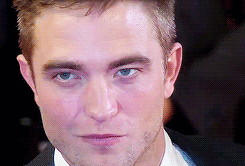 Excerpt from
The Wrap's
10 Cannes Winners and Losers (So Far): Robert Pattinson Scores as Ryan Gosling Bores
The Cannes Film Festival is still going full-force but it's never too early to anoint this year's winners and losers. After reading reams of coverage from across the globe, the verdicts are in from TheWrap's one-man jury. Let's see who will be leaving France with a frown and who will be returning Stateside with a smile.
...
Robert Pattinson - While neither David Michod's "The Rover" nor David Cronenberg's "Maps to the Stars" drew stellar reviews (Tink: Um. Beg to differ HERE and HERE), Pattinson was singled out for his performances, particularly for his work alongside Guy Pearce in "The Rover." None of Pattinson's post-"Twilight" movies have found great success or acclaim, but judging from his reviews for these two films, he's not going anywhere and will have a feature career for years to come — especially if he continues working with directors who push him as a performer.