Robert Pattinson talks to Variety at Vanity Fair & Armani Party about The Childhood of a Leader and MORE!
Click
HERE
if you missed pics of Rob at the party.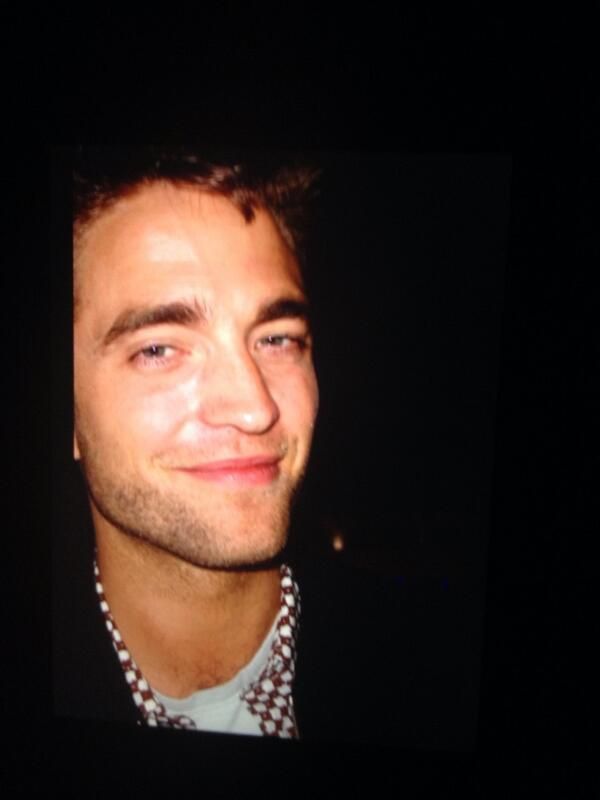 Variety
mentioned last night that they were able to
snag Rob for an interview
and now we have his quotes! Rob would love to work with Cronenberg again (and so would we!) and mentions
The Childhood of the Leader
is starting for him next. Read on...
UPDATE
:
Variety
added another article with a different intro:
Cannes audiences have not one but two chances to swoon over Robert Pattinson. The actor known for his role as Edward Cullen in the blockbuster vampire-franchise "Twilight" arrived on the Croisette in need of a hit. And may in fact leave the festival with new blood coursing through his career.
Excerpt from
Variety
:
But the actor with the biggest smile on his face may have been Robert Pattinson, who earned some of his best reviews yet for "The Rover," the Australian action film directed by David Michod which screened to critics over the weekend. He also had strong buzz going into Monday's competition debut of "Maps to the Stars," a drama directed by David Cronenberg.


"He's incredibly respectful,"

Pattinson told Variety, saying he would love to collaborate with Cronenberg again. The two first worked together on 2012′s "Cosmopolis."
Pattinson said that he's getting ready to shoot actor Brady Corbet's directorial debut, "The Childhood of a Leader." He added that

"Brady is just brilliant."

And Pattinson revealed that he's been talking to "Spring Breakers" director Harmony Korine about starring in one of his upcoming projects, although the details haven't been worked out yet.
Pattinson acknowledged the role of Edward Cullen that made him an international superstar came as a complete surprise.


"No one thought it was going to be a big deal,"

Pattinson said of the 2008 vampire movie.

"We thought it was going to be like 'Thirteen,'"

he said, referencing the directorial debut of Catherine Hardwicke.
"I couldn't do another 'Twilight' movie," said Pattinson, who is 28.

"I'm too old."
LET THIS BEEEEEEEEEEEEEE!!!