ROBsessed Giveaway: Enter for a chance to win DECEPTIVE INNOCENCE for our Fiction Friday!
Another book giveaway for 2 winners!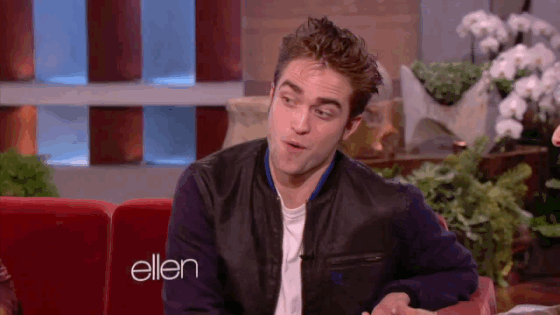 Last time we had a giveaway for DECEPTIVE INNOCENCE by Kyra Davis, it was for the ebooks. But now we have the paperback for you guys.
Here's the synopsis if you missed it earlier this year.
Ever since her mother died while serving time for a murder she didn't commit, Bell's been focused on one thing: revenge. She knows her mother was set up by the head of the powerful Gable family, international bankers who will crush anyone for profit, or amusement.
Now she's determined to take the Gables down—from the inside. Seducing her way into the life—and bed—of the family's rebellious youngest son, Lander, she figures it should be easy to uncover the secrets she needs to destroy the Gables. But Lander turns out to be much more complicated than Bell ever could have imagined. He's enticing, intelligent, mysterious—and their sexual chemistry is off the charts.
Lander is still the target, but when he touches her, he starts seeming much less like an enemy… Which is why her anger is more necessary than ever: Memories of her mother must help fuel her quest for justice to the very end.
We also had an interview with Kyra Davis!
Click HERE if you want to check it out.
Giveaway guidelines:
You only have to click a button, which you'll see when you enter. Tweeting the giveaway through Rafflecopter is optional but gives you more chances to win as well as liking the Facebook page linked in the Rafflecopter
Giveaway for the paperback is US/Canada ONLY (worldwide giveaway next week)
You MUST enter using Rafflecopter or your entry will not be counted

You can enter once a day, everyday, until the closing date - Friday, Aug. 8th

There will be

2 winners

receiving the novel, DECEPTIVE INNOCENCE, by Kyra Davis
Winners will be chosen by random.org and announced after Aug. 8th
Good luck!!!
a Rafflecopter giveaway
See the winners of FIX YOU under the cut!
Who are the lucky winners for FIX YOU??
a Rafflecopter giveaway
Congrats Suzanne and Rhonda!!! We'll be emailing you for mailing addresses.
As for fanfic, I did end up rereading
My Wounded Soldier
and I'm all swoony. I love love love that story. It's got me on a western/pioneer/frontier kick now and I'm watching all these classic films in the genre. I'll likely have to keep in this mood because I love it so, and will reread the
Mail Order Bride
stories. Do you guys have any recs for 19th century Americana fics?
If you want to purchase any of the latest books featured in this post, click the Amazon links to buy now!