ROBsessed Giveaway: We talk to Christina Lauren about SWEET FILTHY BOY, DIRTY ROWDY THING and of course Robert Pattinson for Fiction Friday
It's our last giveaway for the one-two punch of SWEET FILTHY BOY and DIRTY ROWDY THING!
Last week, we revealed some fun info from Christina Lauren about Finn and Harlow's look and the rest of our interview with the ladies is here!
Q: Fan casting is fun. Who have you fan casted for Harlow and Finn? Or who have you seen others suggest?
Christina Lauren: Ooh this is a good one but our answer is going to be a cop out—but wait! With good reason! See, it's really hard to find an actress who fits Harlow. Harlow is half Spanish, half Irish-European mutt, so she has darker hair and skin but light brown eyes. In our mind her face is very Emma-Stone, but she's more golden, darker-eyed. Finn is similarly tricky for us to cast. But since it's a Rob site, we can totally confide here that if Rob put on about 30 pounds of muscle, he could rock the role.
Q: What's something you loved from SFB that DRT doesn't have and vice versa, something you love in DRT that SFB doesn't have?
Christina Lauren: In Sweet Filthy Boy, we had an entirely new city and culture to explore—Paris—because Mia follows Ansel back to France. It was amazing to write because it totally transported us, and there is an atmosphere to the book because of it that feels . . . different than our other books, for a lack of a better word.
Dirty Rowdy Thing takes place in San Diego and, for a very small portion, on Vancouver Island in Canada. One thing we have in DRT that we adore is the tender family dynamics, and close bonds between Harlow and her family. There was one sweet scene between Mia and her mother in SFB, but for the most part, the family was absent. In DRT, family is very much a central focus, and maybe for that reason the words just flew from our brains while we were drafting.
Q: Harlow is super fun and saucy. When you developed these characters, what did you like about Finn that made him the match for Harlow?
Christina Lauren: We've heard from a bunch of folks already that Harlow is hands-down their favorite of our characters to date, and this makes us giddy. Her flaws are right at the surface (i.e. she's meddling and loyal to a fault—that combination gets her in trouble) but there are many things about her that women can relate to now, or remember from their early twenties. She's smart, but underemployed. She's watching people around her figure out what they want to do and for her it isn't yet the most important thing. Most of all, she's genuinely young. We don't mean in years, we mean in experience, and when you're at that point in your life, just because that may be true doesn't mean you recognize it. Readers can go on this journey of discovery with her, and it's why Finn really was perfect for her, because he's older and although he's had fewer options in his own life, he's wise enough to be patient with her youthful stumbles.
They also have a bit of a Chloe-Bennett dynamic, too, in that Finn wouldn't do well with a woman who didn't stand up to him. And Harlow would never settle for anything less than equal partners.
Q: I saw what's up next for you guys with the series (Dark Wild Night) and the return to the BB series...which will loop in a Wild Seasons character...it's the literary Marvel Model. Do you have a grand plan that goes 15 years down the road or does the world expand naturally from story to story?
Christina Lauren: We just finished writing BEAUTIFUL SECRET, which is the fourth full-length Beautiful novel, and where that series crosses over with the Wild Seasons series. We love writing the group dynamics, especially when all of the guys are together. It does get harder as the ensemble grows, simply because you have more people to juggle (but that's also sort of the fun part because it becomes a little like writing fanfiction for yourself).
In any case, we do have a grand plan, but it's more like a 5-year model rather than 15. After Beautiful Beloved (e-short, Feb 2015) and Beautiful Secret (April 2015), there are still two more Wild Seasons out after DRT (Dark Wild Night is September of 2015, and Wicked Sexy Liar is February of 2016). We have our next series already outlined, and we know how it will dovetail with our previous work. We can't wait to talk about it!
Q: Last but not least, how up to date are you on your Rob news? You still get the weekly ROBsessed memos that he's hot as fire right?
Christina Lauren: Ha! Well we still follow a lot of Rob accounts so we're up to date on all the latest. He's a pretty dude, there is no way around it. At the end of the day, coming from the Twilight fandom we can both say we just want Robert Thomas to be happy. Whatever makes him happy makes us happy. :)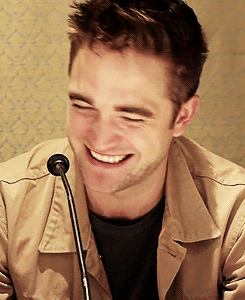 So much fun on the horizon for the characters of Christina Lauren. :)
DIRTY ROWDY THING synopsis:
Despite their rowdy hookups, Harlow and Finn don't even like each other...which would explain why their marriage lasted only twelve hours. He needs to be in charge and takes whatever he wants. She lives by the Want-something-done? Do-it-yourself mantra. Maybe she's too similar to the rugged fisherman—or just what he needs.
SWEET FILTHY BOY synopsis:
One-night stands are supposed to be with someone convenient, or wickedly persuasive, or regrettable. They aren't supposed to be with someone like him.
But after a crazy Vegas weekend celebrating her college graduation—and terrified of the future path she knows is a cop-out—Mia Holland makes the wildest decision of her life: follow Ansel Guillaume—her sweet, filthy fling—to France for the summer and just…play.
When feelings begin to develop behind the provocative roles they take on, and their temporary masquerade adventures begin to feel real, Mia will have to decide if she belongs in the life she left because it was all wrong, or in the strange new one that seems worlds away.
Giveaway guidelines:
You only have to click a button, which you'll see when you enter. Tweeting the giveaway is optional but gives you more chances to win.
There will be

1 winner

receiving DIRTY ROWDY THING and SWEET FILTHY BOY
Giveaway is worldwide!
You MUST enter using Rafflecopter or your entry will not be counted

You can enter once a day, everyday, until the closing date - Friday, Oct. 10th

Winners will be chosen by random.org and announced on or after Oct. 10th
Good luck!!!
a Rafflecopter giveaway
Winner listed under the cut & more!
a Rafflecopter giveaway
Congrats Kimberly! We'll email you to gather your mailing address!
FanFic Friday:
Deep in the Heart of Me
is starting to stress me out because of that story summary! "What seems inevitable quickly becomes impossible." Troubled waters ahead, guys. Can you feel it?? GAH. And it looks like
Sear
finished. I didn't see the whoa! moment coming. I was too caught up in the sexytime, Rochelle was writing. Blinded like Bella, y'all. We'll see if she has a couple more chapters from prompt words coming or if she'll start a new story thread. It's been fun reading these WIPs. I reread
Turkey Baster
too last week. It was my first of counselor's stories.
If you want to purchase any of the latest books featured in this post, click the Amazon links to buy now!