Robsessed Quickie: David Cronenberg Says We'll Have The Chance To See Him & Robert Pattinson Work Together Again & MORE
During an hour long twitter Q&A today, David Cronenberg was asked:
@RPenEspanol 'How can young actors like Rob survive the pressure of Hollywood in his career?'
His reply : By being mature and grounded.Which he is.
He was also asked:
@KatushkaCatty 'Do we have a chance to see U and Rob Pattinson in work together again? Please say Yes! :)'
He said.................
YES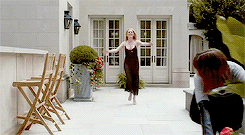 Robenberg is alive and well and I can't wait to see these two collaborate again!