NEW PHOTOS: Robert Pattinson & Co-Star Mia Goth In Cologne For 'High LIfe' Shooting (22nd August)
Click for Larger: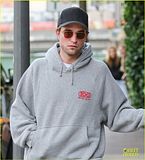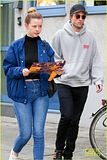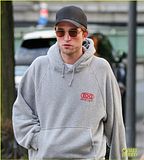 From
Just Jared
:
The 31-year-old actor and the 23-year-old actress were spotted sight-seeing on Tuesday (August 22) in Cologne, Germany.
Nearly two years after the project was announced, Rob and Mia are finally getting to work on their upcoming movie High Life. The film is "about a group of criminals who accept a mission in space to become the subjects of a human reproduction experiment. They find themselves in the most unimaginable situation after a storm of cosmic rays hit the ship," according to Deadline.
Thanks Flavia!