SPOILER POST: Robert Pattinson is "astonishing", "commanding" and "tremendous" with a "career-peak performance" in Good Time
Good Time
is sitting pretty at 92% certified FRESH on
Rotten Tomatoes
! This is Rob's highest rated film and thank you lord, he's the lead. Rob was praised heavily for
Cosmopolis
and
The Rover
but this film is clearly breaking new ground....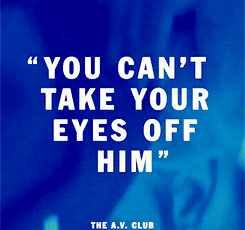 From
Roger Ebert
:
Having said that, most of what shines so well about "Good Time" can be traced back to Robert Pattinson's performance, the best of an already-impressive career. He is impossible to ignore from his very first scene, expressing Connie's ability to only keep digging himself deeper and deeper into trouble. Connie makes choices instantly, and one gets the impression that it's an instinctual ability that has helped him at times but will only prove his downfall on this particular night. "Good Time" is essentially one long chase movie—the story of a man trying to evade capture for a bank robbery and get his brother out of the predicament into which he threw him—and Pattinson perfectly conveys the nervous energy of being essentially hunted by your own bad decisions without ever feeling like he's chewing scenery. Like Pacino in the '70s, there's something in the eyes and the body language, an unease about what's going to happen next, an inability to sit down. It is a stunning performance, and one of the best of 2017 by far.
From
Los Angeles Time
:
"Good Time" is Pattinson's breakthrough, the most sustained and revelatory transformation of the actor's career and, not coincidentally, the most extreme of his recent efforts to thwart the audience's sympathies.
From
Entertainment Weekly
:
Pattinson anchors Good Time, completely selling Connie from the moment he bursts into the frame and delivering the best performance of his career. (This coming only a few months after a quiet, assured turn in The Lost City of Z.)
From
Variety
:
A career-peak performance from Robert Pattinson
From
The Wrap
:
Pattinson delivers a manic, adrenalized performance in the vein of Robert DeNiro in "Mean Streets," a film to which "Good Time" often pays homage.
From
Time
:
Good Time offers plenty of sweaty suspense laced with a few bittersweet laughs. But Pattinson is the real reason to see it: his Connie, wiry and intense, with beady, cracked-out eyes, is the kind of guy you'd cross the street to avoid.
From
Little White Lies
:
The tipping point arrived in James Gray's The Lost City of Z, in which [Pattinson] insouciantly stole the film from underneath bulky lead Charlie Hunnam with a breathtaking and unshowy supporting turn. Good Time marks the full transition, as if his acting dirty laundry is now completely ice white once more and he can make great movies without the burden of his formative CV. He's nothing short of tremendous here, taking cues from Robert De Niro circa Mean Streets as he channels a sense of constant exasperation, but in the most tamped down and poised way imaginable. He doesn't ever strain to stretch this character too far or give him too much mystery or depth, emphasising that when it comes to his single-minded motivations, he's something of a twinkle-toothed open book.
From
SFist
:
As Pattinson plays him, you also can't help but root for him, even as he's using everyone around him to get what he wants through a combination of charm and mania.
From
Rolling Stone
:
By now, Robert Pattinson shouldn't have to prove he can act. Cosmopolis, The Rover, Maps to the Stars and The Lost City of Z – they all show that his brooding Twilight days have passed into teen-movie myth. But if doubters still need proof, check out the Pattinson tour de force in Good Time...It's a wild, whacked-out ride that cements the reputation of the Safdies as gutter poets with a flair for tension that won't quit. But it's a never-better Pattinson who gives the film soul and a center of gravity.
From
The Playlist
:
And in Robert Pattinson's central performance, these Kerouacs of current-day Queens find their Neal Cassady. After a long period of ascent in which the signal to noise ratio for the young actor has been consistently out of whack, here he turns in his first unequivocally commanding lead performance: bringing absolute commitment, wolfish energy and Method-y charisma. Robert Pattinson is, finally, fantastic.
From
The Film Stage
:
Robert Pattinson gives the performance of his career thus far as Connie Nikas, a wired, erratically dangerous, and unpredictable pariah who looks like he could use a good night's sleep.
From
AP
:
And in close-up, we see Pattinson more clearly than ever before. His performance — sensitive and controlled amid the chaos— is easily the best of his career.
From
Paste
:
Connie is played by Robert Pattinson in a performance so locked-in from the first second that it shoots off an electric spark from the actor to the audience: Just sit back, he seems to be telling us. I've got this under control.
From
Collider
:
It features a strong performance from the criminally underrated Robert Pattinson...Pattinson certainly doesn't have it easy as Connie. His character is a parasite whose only redeeming value is his love for his brother. How he finds the subtle nuances to even suggest he's more than that is all sorts of remarkable even if those trumpeting his work here as a career best are overlooking his stellar turn in The Rover.
From
The Thrillist
:
None of it would work without Pattinson powering the motor.
From
Slate
:
With this movie, both Pattinson and the Safdie brothers have broken new ground in their careers; if you haven't been keeping track of what either of them is up to, Good Time would be a good time to start.
From
JoBlo
:
Proudly displaying their Scorsese influence (who's thanked in the closing credits), GOOD TIME is a bit like MEAN STREETS if it had focused solely on Robert De Niro's Johnny Boy. Shockingly, star Robert Pattinson makes for an ideal De Niro stand-in, with his Connie Nikas a staggering change-of-pace for the actor.
From
Indiewire
:
The actor is astonishing in the Safdies' rambunctious heist thriller, which takes place in a single frantic New York night.
From
Slant1
:
Connie is a mediocre criminal with an undeniable talent for drawing strangers into dicey situations, and the marvel of Pattinson's performance is how precisely the actor navigates the lies and pleading conviction innate in his character's bravado. Pattison's shaggy charisma is indebted to a slew of New York films from the 1970s and '80s, and Connie's dark journey through the night (something like if Ratso Rizzo or Sonny Wortzik were inserted into After Hours) is both candy-colored and scrupulously designed to address how the urban poor interact and negotiate with city services.
From
Slant
2:
The actor is a physical and emotional force throughout the film. Pattinson's Connie exudes a simultaneous intelligence and cunning and a hopeless inability to comprehend his own limitations. The actor avoids empty posturing and homes in on his character's sense of practicality—because the paranoiac Connie never stops thinking about and carefully calculating his next move. There are other memorable characters in Good Time, in particular the perpetual fuck-up drug dealer Ray (Buddy Duress), who Connie breaks out of Elmhurst accidentally, but the film is at its strongest when it keys its intoxicating aesthetic to Pattinson's performance.
From
HeyUGuys
:
As Connie, Robert Pattinson is tremendous. He completely dominates the film and is in virtually every scene. As all his schemes unravel, his desperation and desire to escape is palpable. Connie quickly adapts to new situations and assumes different identities: polite young man, charmer, bank robber, security guard, tough guy. Pattinson laps up the challenge and gives the performance of his career.
From
Vulture
:
Most of this is on the shoulders of Pattinson, doing some of the best work of his post-franchise-journeyman career. His Connie is both capable and foolhardy, empathetic and scuzzy in the extreme.
From
NJ.com
:
Robert Pattinson as Connie and Jennifer Jason Leigh as his sometime girlfriend, Corey. Both elevate the material enormously. Pattinson - even scruffier than usual, but with an authentic New York accent and determined stare - is pure, panicked intensity.
From
MaraMovies
:
In the electrifying crime-drama Good Time, the actor finally shows that he has range beyond that of a brooding, sleepy-eyed vampire. Playing a small-time crook on the run in the most desperate night of his life, he gives his most commanding performance yet. Indeed, Pattinson, using his best East Coast dialect, is in virtually every scene of this adrenaline rush of a movie. A rock-synth musical score, neon lights, choppy editing and guerilla-style cinematography all factor into the frazzled story. It's not until the film hits the brakes that we're able to breathe and appreciate his virtuoso work.
From
Sight & Sound
:
Pattinson is playing for keeps, throwing himself into the Safdies' shabby, stylised spin on street-level realism. Comparisons have been made with Robert De Niro's star-making role in Mean Streets (Martin Scorsese sits atop the 'Gratitude' list in the credits), but where Johnny Boy was an unpredictable firecracker, Pattinson imbues Connie with an enigmatic, desperate, directionless energy.
From
IrishTimes
:
Against that, he adores his brother and is imbued with the charisma of Robert Pattinson, who has never been better. "I always wanted to look like I've been street cast," said Robert Pattinson told the press conference after Good Time premiered at Cannes. Well, mission accomplished. They shot the film guerrilla-style on the streets on New York with one of the planet's hottest stars and not one person spotted him.
From
The Hollywood Reporter
:
Led by Robert Pattinson, giving arguably his most commanding performance to date as a desperate bank robber cut from the same cloth as Al Pacino's Sonny Wortzik in Dog Day Afternoon, this is a richly textured genre piece that packs a visceral charge in its restless widescreen visuals and adrenalizing music, which recalls the great mood-shaping movie scores of Tangerine Dream.
From
The Skinny
:
The film stars an unrecognisable Robert Pattinson as low-level bank robber Connie, and the actor offers up his most accomplished performance to date.
From
AVClub
:
Pattinson is enthralling in the part; he lets us see not just the caged-animal attitude of the character, who's in survival mode for the entire running time, but also the improvisational spark of his intellect. Edward Cullen is a tiny speck in his rearview mirror.
From
Telegraph
:
Instantly riveting, Pattinson bristles his way through the movie, saying some truly ridiculous things. "Don't be confused or it will make things worse for me!"
From
Vanity Fair
:
I'd argue that Pattinson had already proven his mettle this spring in James Gray's near-perfect The Lost City of Z, in which he plays a laconic supporting role with a centered intelligence, communicating a calm thoughtfulness that was a vast improvement dead-eyed work as Edward Cullen. But Good Time certainly builds on that promise, and is an example for other young (or not!) actors out there looking to do a career renovation that the best path forward is oftentimes smaller, riskier films done with the right auteurs. (It certainly makes it easier to do this if you never have to earn big popcorn paychecks again because you're stinking rich from doing five vampire movies.) Pattinson has shown discerning taste these last few years, and with Good Time's glowing reception on the Croisette, he's finally reaping the benefits of it.
From
TimeOut
:
Pattinson is great in this, surely his best post-'Twilight' performance to date: he's quick and coarse yet he also lends the character a glint in the eye and a spark in the brain – he's always more than just bad.
From
The Guardian
:
Robert Pattinson gives a strong, charismatic performance.
From
Common Sense Media
:
...it's Pattinson, shaking off the last of his Twilight-drenched past, who gives a Pacino-worthy performance full of street smarts and fast talk, but with a human soul.
From
Reason
:
Robert Pattinson does his best work to date in Good Time, a raw, roaring new movie from the Safdie brothers.
From
Cinemalogue
:
Good Time also provides a showcase of Pattinson's versatility, as his ferocious transformation leaves behind the brooding British heartthrob persona on which he established his career.
From
Movie Nation
:
Pattinson, who never lets on that he's wearing an alien accent, gives Connie just a hidden hint of charm. Like the actor himself, women just get lost in those blue eyes, and he can talk them into anything.
From
We've Got This Covered
:
...A career-expanding role from Pattinson...Pattinson vanishes behind a gritty, kicked-in-the-teeth anti-hero, desperation his cologne of choice. Baggy hoodies his uniform. You've never seen this Pattinson in a very James-Franco-from-Spring-Breakers way – and you damn well should.
From
Buzzfeed
:
Good Time starts and ends with Nick, but the film belongs to Connie, and to Pattinson, who lives and breathes the young man's poisonous desperation. It's the kind of performance that sticks with you, like a layer of grime that needs to be washed off.
From
Screen Crush
:
It would be inaccurate to say Pattinson is unrecognizable as Connie – the YA heartthrob has too handsome and recognizable a face to totally disappear into a role. But there's something remarkable about how well Pattinson's good looks meld with his seedy, lowlife character. He's disarmingly handsome, which he uses to manipulate others including an underaged teen (Taliah Webster), but when you get up close you can see the ruthlessness in his eyes.
Save
Save