I'm sure Rob will never live the Zygote pictures down...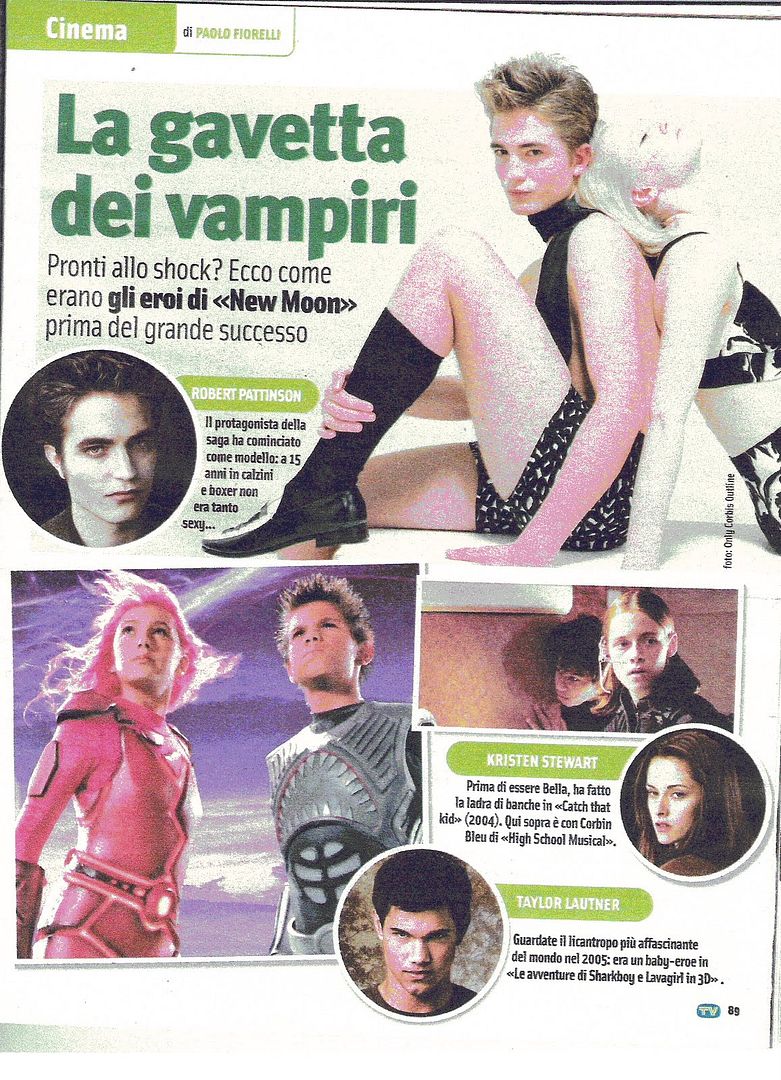 Article taken from "Sorrisi e Canzoni" weekly magazine n°51 - week from 19 December to 25 December 2009
Are you ready to be shocked? Here's how were the "New Moon" heroes before of the worldwide success
Robert Pattinson - Twilight saga main character has begun like model:
when he was 15 (here on the right) wearing socks and boxer he wasn't so sexy...
Kristen Stewart - Before to perform Bella's role has done the bank's thief in "Catch That Kid" (2004). Here (in the photo) with "High School Musical" actor Corbin Bleu.
Taylor Lautner - Check the world fascinating werewolf in 2005 : was a baby hero in "The Adventures of Sharkboy and Lavagirl 3-D" film.
Scans and ranslation from
NocturnalConcerto
Source
Irish Twilight Sisters