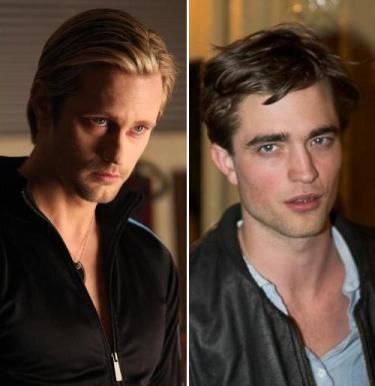 By TheImproper, December 25th, 2009

Twilight hunk Robert Pattinson still rules the vampire world, topping True Blood's
Alexander Skarsgård
and "New Moon's Taylor Lautner by a wide margin in an Improper poll.
Skarsgård has been developing a dedicated following just like Rob ever since being cast in 2008 as the sexy vampire Eric Northman in the hit HBO series "True Blood." But TheImproper wanted to know: Who's hotter?
The poll also included "New Moon's" Taylor because of the outstanding job he did in the "Twilight" sequel and the rise of "Team Jacob," the legion of fans who support the hot young actor.
But when it comes to fans, Rob's are still the most dedicated and most active. According to preliminary poll results Rob received 72 percent of the votes cast.
Alexander
received 26 percent of the vote and Taylor came in a distant third with only 2 percent of the vote.
The online poll asked: Which star of a Vampire Show or Movie Star is Hotter?
You can still vote
here