Did You Enter Our Cafe Press T-Shirt Competition?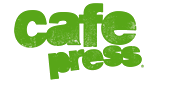 I know you all remember our Cafe Press T-shirt competition that we had last month.......well............the good news for all of you is that one of the winners never came forward to claim their prize so we have drawn again using Random.org and it has chosen.........
and that belongs to.................
RPATTZLAWYER
Can you please email us at
robsessedgiveaway@gmail.com
with your details.
Don't forget you can check out
Eclipse t-shirts and more Twilight themed merchandise at CafePress
And keep an eye out here on ROBsessed for more great competitions coming soon.