TV Spielfilm - Germany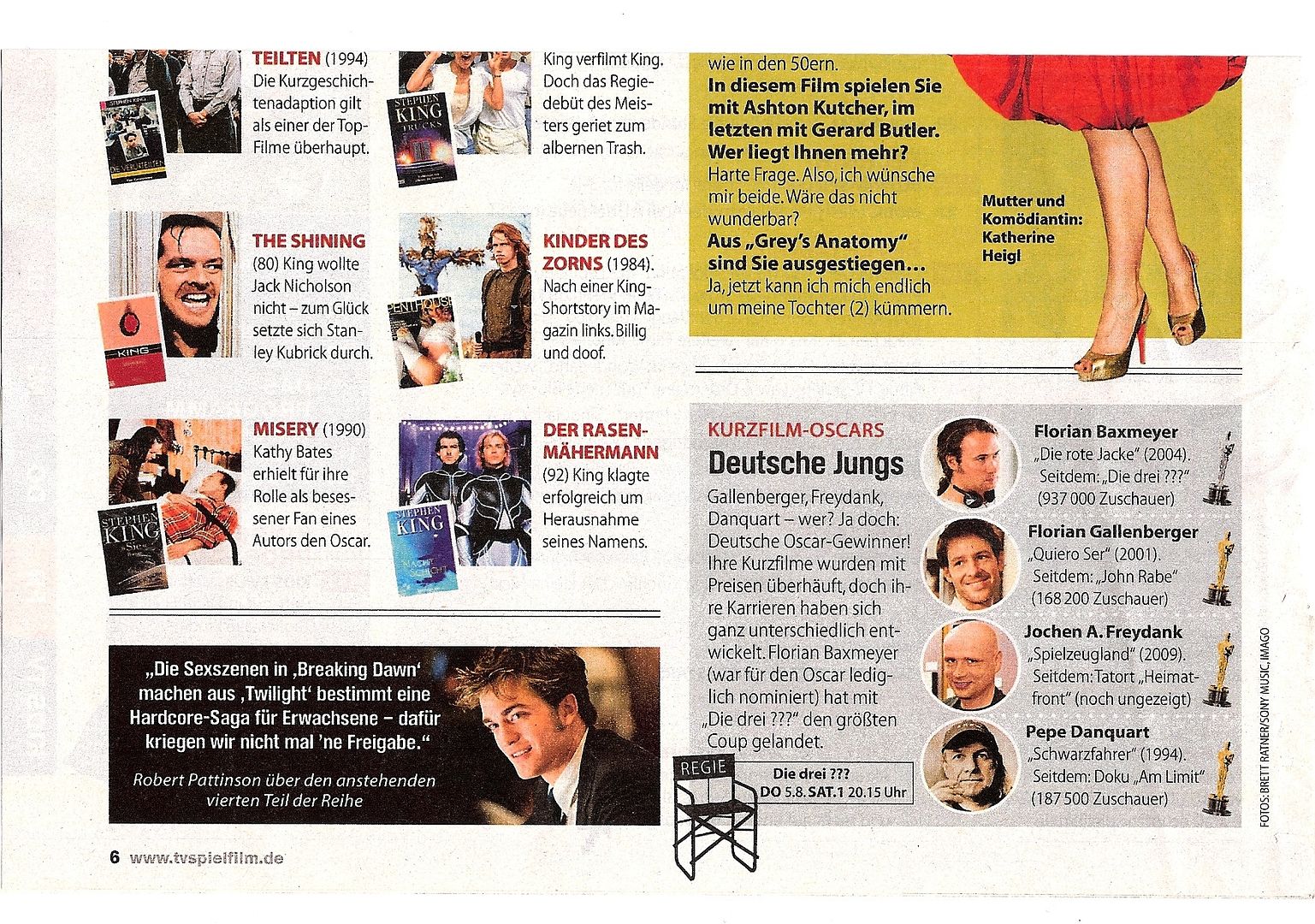 Translation:
Robert Pattinson on the upcoming fourth part of the saga:
The sex scenes in Breaking Dawn are making Twilight a hardcore saga for adults
(Kat: Don't tease us Rob, don't tease us!)
Grazia - France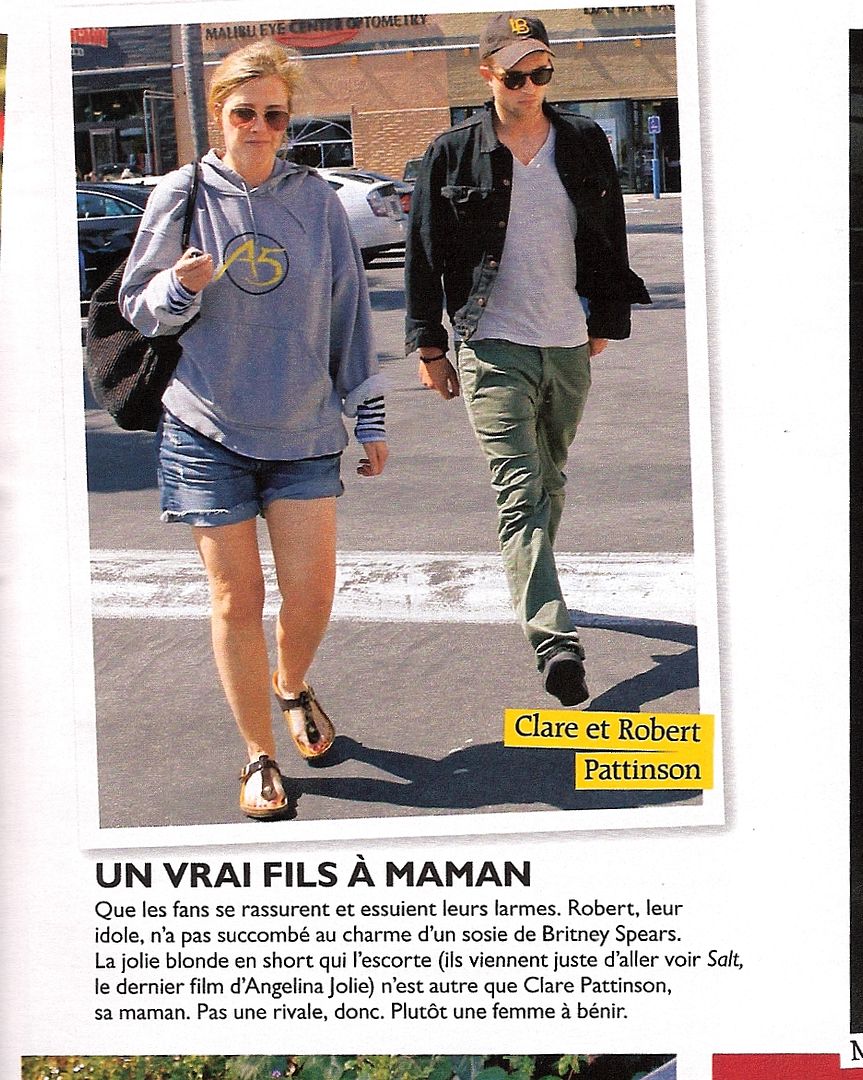 Translation:
Fans can relax, Rob, their idol, didn't succumb to Britney Spears' charms. Cute blonde that accompanied him to see "Salt" is no one else but his mom, Clare Pattinson. Not a rival then, but a woman we approve.
(Kat: Bwaaahahahahaha - even the international mags are getting this little nugget of information wrong. Poor Stephanie!)


Thanks to Darja for the scans and translations