We MAY have posted this Robert Pattinson Fan Pic before. It's from the "Remember Me" London Premiere but I don't "Remember It".
It's doing the rounds again and I know you won't mind if it is a repost because it is a cute pic ;-)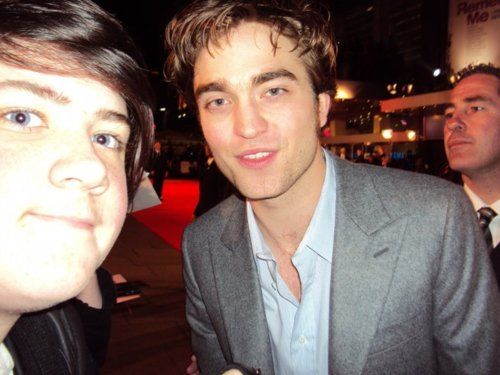 This is one lucky guy he had met a LOT of famous people.
Click on the source to see what I mean!
source
via
victoria1985
&
Robstentation