365 Days of Robert Pattinson: May 1 - Fave Robenberg
Do we love Robenberg or do we LOVE Robenberg?? I can't even start talking about how awesome it was that David saw Rob's performances in
Little Ashes
,
Remember Me
and
Twilight
and that made him
know
Rob was the man to bring Eric Packer to life (and beyond). Such a great relationship was formed during the filming that he knew he wanted to work with Rob again on his next project. We're lucky enough to see that moving full steam ahead with
production on Maps To The Stars starting in July
!
Robenberg 2.0 here we come! But first we honor where it all began. *sigh*
Kate:
"Always this! Or at least until we get some new Robenberg when they work together again!"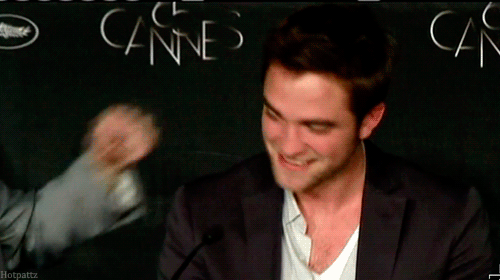 Tink:
"Here comes the sun! Happy May with a pic that always makes me smile. Hope it brightens your day too."
Kat:
"Easy, this one… all the captions floating around in my head! Too many to write… I'll just chuckle over here!"
Click for HQ!
If you post your 365DoR links in the comments, give us time to approve them so the DR can see :)