Robert Pattinson and Guy Pearce's The Rover grabs US distribution!
UPDATE2
:
IF.com
announced that
Australia will have an early 2014 release
. We'll let you know when a more concrete date is revealed.
Here
is our previous post about territories already sold (UK and Canada included)
UPDATE
: Click
HERE
if you'd like to read the full press release on US distribution!
Thrilled and honored to be releasing David Michôd's THE ROVER. The amount of raw talent behind this film is truly unreal.
— A24 (@A24Films) June 28, 2013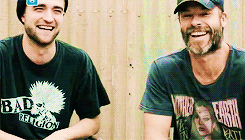 EXCITING NEWS!!! The Rover has a US distributor! Here's the announcement via
The Hollywood Reporter
and Jeff Snieder from The Wrap shared his 2 cents about the company. Sounding GREAT. :)
A24 has acquired U.S. rights to David Michod's thriller The Rover, starring Guy Pearce and Robert Pattinson
Set in a futuristic version of Australia following an economic collapse, the film follows Pearce, who plays a loner traveling the outback, who teams up with Pattinson to track a gang of thieves. Michod, who wrote and directed 2010's Animal Kingdom, also wrote The Rover based on a story he and Joel Edgerton conceived.
It was produced by Michod, Liz Watts for Porchlight Film and David Linde under his Lava Bear Films banner. The film co-stars Scoot McNairy, David Field, Anthony Hayes, Gillian Jones and Susan Prior. Natsha Braier served as director of photography and Jo Ford, who also collaborated with Michod on Animal Kingdom, was production designer. A24 will release The Rover theatrically in the U.S., while Village Roadshow will release it in Australia and New Zealand. The film's investment partners include Screen Australia, the South Australian Film Corporation and Screen NSW, and financial partners Fulcrum Media and the Union Bank.
"A24 is a perfect fit for The Rover -- a young, innovative and exciting company at the cutting edge of the independent sector in the US, they have contributed to an already exciting array of global distribution partners, and we are pleased to be partnering with them on the future release of the film," producers Watts and Linde said.
A24 is currently distributing Sofia Coppola's The Bling Ring and will open James Ponsoldt's The Spectacular Now on Aug. 2. A24 negotiated the deal with UTA Independent Film Group on behalf of the filmmakers and FilmNation Entertainment. UTA also reps Michod. Prior to selling the U.S. rights to A24, FilmNation Entertainment licensed the film to a majority of territories worldwide based on showing a two-minute reel of footage from the film.
UPDATE
: Comment from A24 via
IndieWire
:
"David Michôd is a visionary filmmaker and we are thrilled to work with him to bring The Rover to US audiences. The movie will undoubtedly confirm his singular voice and distinctive gift for creating arresting visuals and indelible characters."
If you guys want to know more about A24, click
HERE
to read an article from the LA Times:
"Plucky start-up A24 chips at the wall between indie and multiplex." and "A24 wants to inject modestly budgeted films into the national conversation, providing the films, and their directors, a hard-won cultural exposure that defies the art-house ghetto."
Congrats to relative new kid on the block @A24Films on picking up THE ROVER. Between that & Spectacular Now, they're flaunting great taste!
— Jeff Sneider (@TheInSneider) June 27, 2013
Visit A24 Films HERE | Facebook: HERE | Twitter: HERE | Instagram: HERE | Tumblr: HERE | YouTube: HERE | Pinterest: HERE
Additional reports:
Variety
|
The Wrap
|
Deadline
A new set video is out of a stunt from
The Rover
. No Rob but you can visit our sister site for the film
HERE
to check it out!