ROBsessed Scavenger Hunt Part 2: Get your "Robert Pattinson in NYC" Thinking Caps on Again To Win A Beautiful Stranger!
We're onto Part 2 of your Scavenger Hunt with the fantastic chance for you to get your hands on "Beautiful Stranger" By
Christina Hobbs and Lauren Billings
. Time to put those thinking caps on again (Rob even has his on today!)
First here's a quick reminder of the synopsis:
Published for the first time in print after garnering over 2 million reads online, Beautiful Bastard (February 2013) became an instant phenomenon and USA Today and New York Times bestseller. Now in BEAUTIFUL STRANGER, Christina Lauren once again invites readers to follow a wild tryst, this time between two high-powered New Yorkers, and to witness the evolution of the pair's connection as they discover a kindred kink.

The second installment opens with finance whiz Sara Dillon calling her best friend, Beautiful Bastard's Chloe Mills, as she is about to board a plane to New York City – leaving behind her life (and cheating ex) in Chicago. Out at a club celebrating Sara's arrival and Chloe's engagement, Sara meets an irresistibly sexy Brit, Max Stella. Looking for excitement and passion without a lot of strings attached, this encounter should mean nothing more than a night's fun. The manner – and speed – with which he melts her inhibitions, however, turns him from a one-time hookup and into her Beautiful Stranger. Hooking up in places where anybody could catch them, the only thing scarier for Sara than getting caught in public is having Max get too close in private…
It's a perfect follow up to "Beautiful Bastard" and I promise you you are going to love Sara and the seductive and charming Max.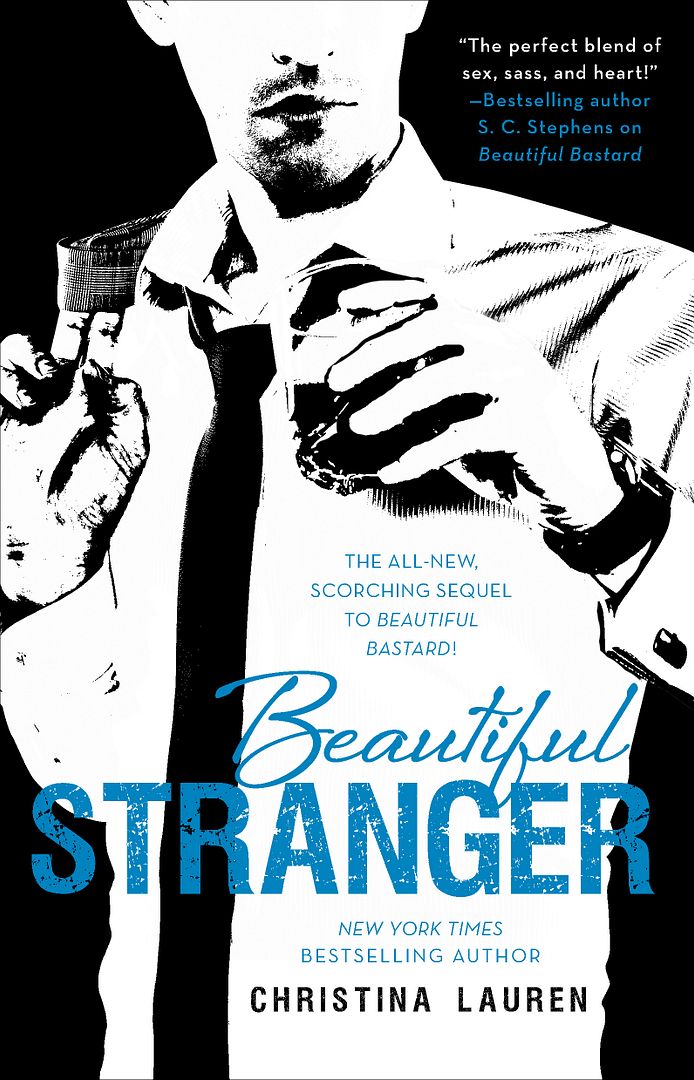 So onto today's question. As you know the theme for the hunt is NYCRob.
Today we want to know:
What is the name of the interviewer during the Times Talk with Robenberg?
You should now have 2 answers. Did you miss yesterday's question? Never fear, check it out
here
Hold on to your answers!
Question 3 will be posted on Sunday
3 Winners will be drawn on Monday.

Contest is open to US/Canadian residents.

Not to worry everyone else. We're having a different giveaway in June that will be worldwide!
Have fun hunting and good luck!!!
Click the links if you don't want to wait! UK, Beautiful Stranger will be released June 6th.