Camille Rowe and Romain Gavras mention Robert Pattinson and the Dior Homme film in L'Official (France)
Pattinson Art Work found this interview with Camille Rowe. She mentions Rob and there's also a quote from Romain Gavras that mentions Rob as well.
Click
HERE
if you want to read the whole article in French. Thanks to
Pattinson Art Work
for the English translation:
She watches him take a bath all dressed up, eyes him up, walks naked before him, runs after him, kisses him against the metal walls of an elevator ... Stop! At this point in September 2013, putting her lips on Robert Pattinson's ones in the latest advertising of Dior Homme fragrance, directed by Romain Gavras, Camille Rowe-Pourcheresse changes status. She did not take long to realize it. Few hours after the premiere of the spot ad, she received a call from his mother. Reconstitution:
"Camille, where are you?
- In New York, on my couch with my Andrew (VanWyngarden, her fiancé and singer of the group MGMT, ed.) Why?
- I just got a Google alert saying that you went out of a hotel in Los Angeles with Robert Pattinson! "
(...)
Back to this Dior ad. Apart from some sweating that it causes to her mother, Camille Rowe-Pourcheresse sees such exposure with only positivity. "Honestly, I don't see any downside. I just now have the chance to choose to do what I want. "
(...)

"I shot with Romain Gavras four years ago by chance, to see how it was. It went very well, but I don't see myself making other films necessarily. Probably because I don't want to commit myself several weeks on the same project." Always for the benefit of the famous "freedom." A choice Romain Gavras regrets: "It's always sad to see a good actress who doesn't work. Because, really, Camille is a very good actress, she plays naturally. This is also why I asked her to do the Dior Homme ad with me. I knew she was going to help me to take Robert Pattinson where he, the great professional, would struggle to go. "
Struggle....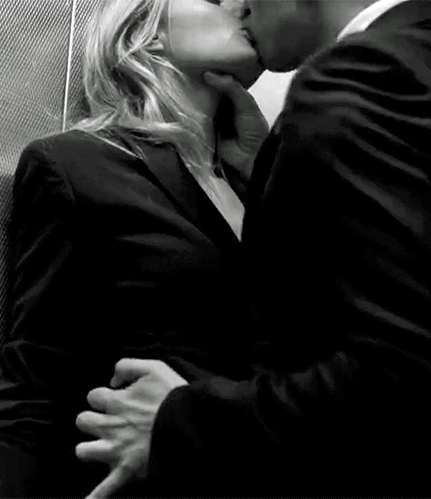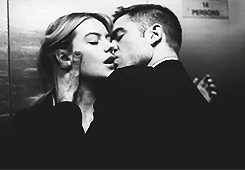 I'll tell you....I'm struggling right now. Struggling real hard to stay vertical.