MOVIE NEWS: Robert Pattinson completes filming in Toronto, The Rover release dates move closer and more!
We're about to hit some limbo action with WorkingRob. @
seansmovies
has been tracking filming in Toronto for
Life
and tweeted that production wrapped in Toronto.
At the same time, it looks like some more filming will take place in Los Angeles. An extra located in LA (also a casting director for extras)
shared some paperwork on his instagram
for upcoming extra work on
Life
and a Rob sighting has already sprung
on twitter
.
Dennis Stock met James Dean at Chateau Marmont
so it would be pretty cool if some filming took place at the famous Hollywood hotel.
What's next for Rob after
Life
? Well Embankment Films still has
Mission: Blacklist
listed as
second quarter 2014
on their website and there's been no updates for
The Childhood of a Leader
beyond the last word of
May 2014
.
The Lost City of Z
is still sitting on
summer 2014
. So we'll have to wait and see which film is up to bat next.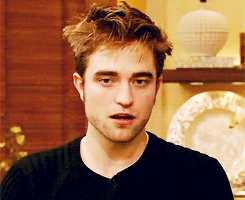 In the meantime, with announcements coming April 17, we've got the Cannes buzz basically a loud BANG right now.
Variety
is the latest to list both
Maps To The Stars
and
The Rover
for Cannes potential.
French press
is also talking up
Maps To The Stars
and
The Wrap
mentioned seeing Rob on the Croisette with both films.
Speaking of
The Rover
, Australia's release date was moved up as well!
Rob:
ooohmyGAAAWD
The film was originally slated for
July 31st
but has been moved to
June 12th
! The country joins the US with the June release date. We reached out to our eOne contact to see if the UK and Canada will also join the US and Australia but they weren't ready to confirm a theatrical release. So sit tight just a little but longer. We'll see what happens. They know you want it NOW!
The anticipation kills us, non? And finally, speaking of anticipating Rob's films, IONCINEMA has rightly decided to list every upcoming Rob film in their most anticipated lists for 2014 and 2015.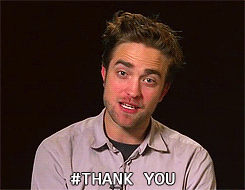 200 Most Anticipated Films for 2014
100 Most Anticipated Films for 2015
So we're excited about everything Rob is doing.

Yeah everything. And we want more. Always.