Direct Matin
interviewed Robert Pattinson at Cannes where amongst other things he revealed he has seen the trailer for his movie 'Life'.
I used google translate to translate it but I think it reads pretty well! Check it out below.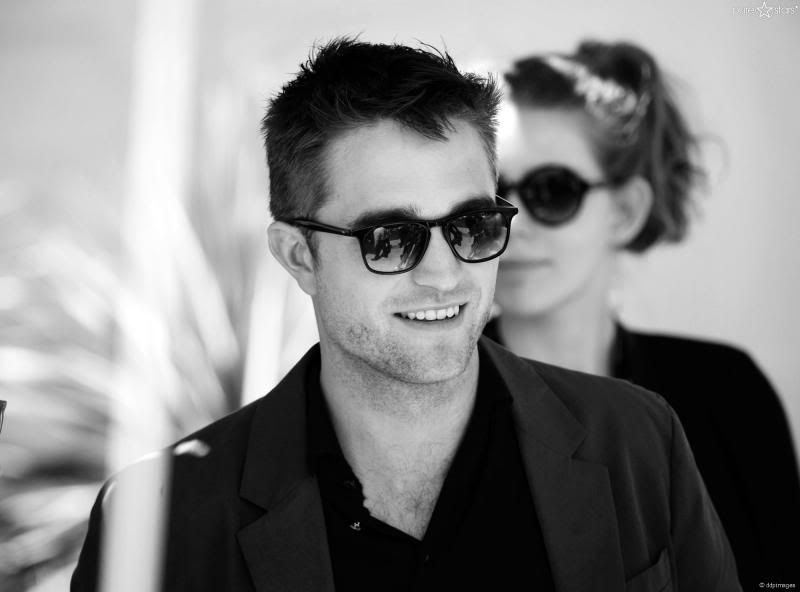 Translation
Teenage icon at the beginning of his career, Robert Pattinson settled permanently in the Hollywood landscape. In "The Rover " by David Michôd , he interprets a simple guy forced to collaborate with the enemy to find his brother in the Australian desert. It's a controlled turn that the British actor admits was made ​​possible thanks to his encounter with David Cronenberg.

Was it the universe of "The Rover" or your character that first sparked your interest?

I found the script very interesting, but first I had a very strong connection with my character, especially with his way of expressing himself. I had never seen such a character.

Was he was difficult to interpret this simple-minded guy ?

No, it came to me naturally (laughs ) I approached like a street dog that gets thrashed and yet keeps coming back to his master for a little affection.

The film imagines a world devastated by the madness of men . Do you think this is the direction in which our society is heading ?

It could happen but I am more optimistic than that. I have more faith in humanity . In "The Rover ," men are not completely lost, they are not all gone mad . Some still have hope and try to revive the earth. Yet this economic collapse is entirely feasible .

You play one after the other anti- system films, " Maps to the Stars " and "The Rover" , are you politically active ?

I 'm more or less liberal. It's hard to be an actor and not be liberal elsewhere. Perhaps we should more preoccupied with the oceans. But I don't really take politics seriously . When we see that most Western countries are under the leadership of a handful of multinational corporations, I feel that voting is a joke .

Teen sex symbol to actor sought by the greatest directors , what is the secret of your conversion ?

It took me some time . This is 4-5 years I'm trying to build relationships with directors whose work I like and it turns out that things settled at the same time. " Cosmopolis " changed everything. Since my meeting with David Cronenberg, my career took a new turn.

You were in Cannes with two films, " The Rover " and " Maps to the Stars " by David Cronenberg .

This is one of the most exciting places to screen a film. There's an incredible energy . I love the press in Cannes. Journalists are really interested in movies and don't ask questions like "What is your favorite food ? " In France , journalists love cinema .

You have completed the film by Werner Herzog about the spy Gertrude Bell, " Queen of the Desert ." What is your character?

I play young Lawrence of Arabia . HEwas a very close friend of Gertrude Bell during the First World War.

You also play as photographer Dennis Stock in " Life " by Anton Corbijn .

Filming has just been completed . I just saw the trailer the other day. I play a man who photographed James Dean right before he became famous . James was an unknown at this time .

What are your other projects?

In November , I will work with Oliver Assayas on a film called " Idol 's Eye ." It is a gangster film , the true story of a group of thieves who rob the shop of a pawnbroker held by the mafia. It happens in the late 1970s. Olivier Assayas & I met two and a half years but the project only became reality there a few months ago.