Robert Pattinson makes Maps To The Stars co-star giddy - "I say my daughter loves him, but really it's me." + MORE
Here are some fun write ups about Rob during his big MTTS day at TIFF. Olivia William's comments are THE BEST.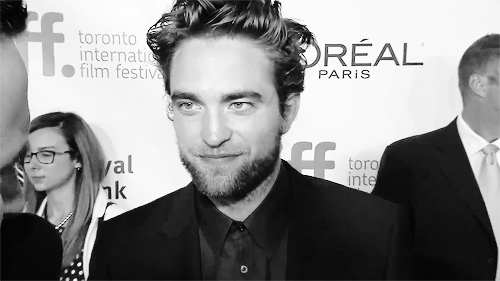 NOW Toronto
- NIGHT 6: ROBERT PATTINSON MAKES EVERYONE GIDDY...:
Without supernova hunks Brad Pitt and George Clooney in town this fest, the likes of Robert Pattinson and Channing Tatum have gotten the most screaming fangirls and all-around buzz.
Pattinson was spotted all over the city last night. He kicked off the evening with an intimate pre-premiere party for Maps to the Stars at the Trump Hotel hosted by luxury watch makers Jaeger-LeCoultre. He was joined by David Cronenberg and co-stars Julianne Moore, John Cusack, Mia Wasikowska, Sarah Gadon and Olivia Williams.
Moore astonished yet again in a draped floor-length black gown while the cast's men all donned black suits. Williams rocked a little red cocktail dress and an avant-garde haircut that looked straight out of a sci-fi film.
Even Williams couldn't help but get a little giddy around Pattinson. "Every time I see him, I act like a fucking idiot," she laughed. "I say my daughter loves him, but really it's me."
The cast sipped champagne and nibbled on luxe hors d'oeuvres like lobster risotto before being whisked away in black cars via the Trump's underground entrance to make their red carpet media rounds.
The cast reconvened after the premiere at C Lounge for the film's after party. While David Cronenberg and his daughter Caitlin mingled on the club's outdoor patio, the other bigwigs like Pattinson and Cusak hid away in private cabanas doggedly guarded by security guards.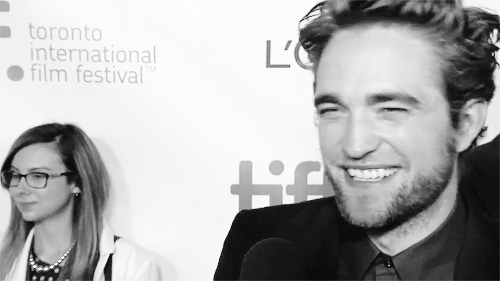 Laura Likey
:
Today was a super busy day for the cast of Maps to the Stars. A live streamed press conference at the crack of dawn, a long ass press junket, minimal coffee breaks, and a gigantic international movie premiere. All those screaming fans and press praising your every word. And the clothes! No sleep, I bet, but probably still an ok day.
Robert Pattinson (holy fjaa3909afjl9#*@(ldkaj!!!!), John Cusack (tongue roll), Julianne Moore, Sarah Gadon, Olivia Williams, Evan Bird, and David Cronenberg were all on hand to debut the film.
John, Julianne and Sarah dabbled with the signing and selfies. Rob? He brought it. He strolled all the way to one end of the fan zone and worked his way all the way down to the other end. Haven't seen a celeb do that yet during the festival at Roy Thompson Hall. I bet his bodyguard, Dean, had a small myocardial infarction during it. You know what I'm talking about if you're a diehard Rob fan.
So many happy faces at this premiere. Edward Cullen was in fine form. Just look at the pic of him and John below. I totally wet my panties taking it. Completely! You are now, aren't you!?!! God, I love this time of year.
Click
HERE
to check out her pics
E!
had some great quotes from Julianne about Rob too in their piece about Rob praising Lizzy's X-Factor success:
Meanwhile, Pattinson is also getting plenty of praise of his own for his hot new role in Map to the Stars.
The satiric Hollywood drama features Pattinson as a limo driver and aspiring actor who hooks up with an actress (Julianne Moore) in the back of his town car.
"He is the loveliest guy. I have to say he completely surprised me," Moore gushed to E! News about her handsome co-star. "He's really funny and chatty and easy and nice."
She added, "We had a great time. It was hot back there, in more ways than one." Oh dang!
WELP. Yeah...