VIDEOS: Robert Pattinson says poutine in a southern accent and talks about his sexy "natural musk"
UPDATE 3:
Added another press junket video, with new bits, from ET Canada and the eTalk junket video is now extended. Click
HERE
to view!
UPDATE2
: Longer version of the ET Canada press junket interview - he gushes over Lizzy, talks about the royal baby and wedding and how he keeps himself grounded. Video is auto play so
click HERE or the gorgeous pic to watch!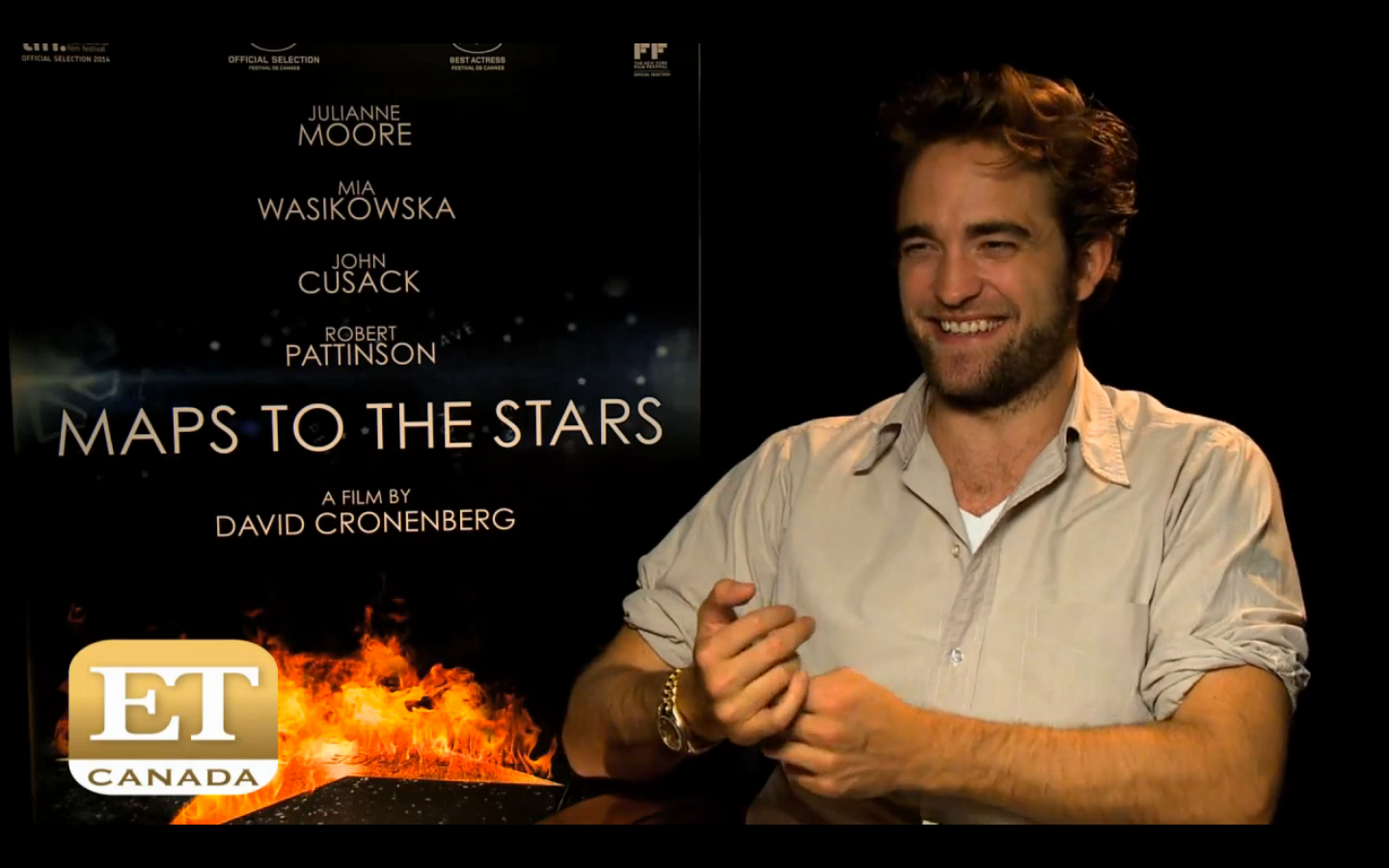 UPDATE
: Added a clearer version of Rob's ET Canada interview (press junket & red carpet) + eTalk's red carpet and press junket interview. The eTalk one is fun with good tidbits plus some funny fingerporn at the end, KATE.
WIN. This is all WIN. Rob with the poo-teeeen. I die.
The lady was positively charmed by the ever-charming Robert Pattinson. LE SIGH....
Now can we get a whiff of Rob's natural musk??
Here's Rob's press junket interview with ET Canada
UPDATE 3:
eTalk red carpet interview
And the press junket vid!
Thanks for the heads up on the vids, Deb! xx