WINNER POST: Did you win Between Octobers from our Fiction Friday?
Last week we were giving away A. R. Rivera's BETWEEN OCTOBERS. We were pretty excited about this giveaway also having a Rob influence the author shared on
her blog
:
Rhys Matthews, also known as Evan, is a fictional character from my book, Between Octobers. He is Graces' love interest–handsome, funny, charming, and an all-around nice guy. His career–the mania that surrounds him–is inspired by that of Robert Pattinson. He also happens to be British, with great hair and a few dark secrets. He is poised to steal Graces' heart.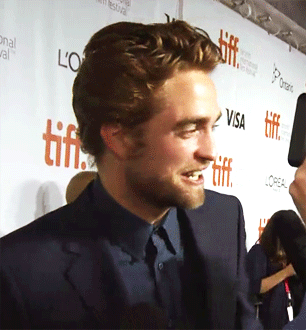 So who are the lucky winners of some Rhys Matthews??
a Rafflecopter giveaway
Congrats Linda and Jill! We'll be reaching out to you for your contact info and you'll receive your prize soon. :)
Here's the synopsis again and the links to purchase the book is at the bottom of the post.
Happy endings have always eluded Grace Zuniga. Now, she is in real trouble, hoping and praying that will change. When she wakes up in a dark, confined space with no memory of how she got there, the fear is nearly crippling. There are only two thoughts keeping her from losing her head. First, her children need her to survive. Though Grace is not sure she can, she's determined to try. Second, figuring out who took her and how she ended up, pregnant, alone, and at the mercy of a person who will do anything to keep her from escaping. Stumbling through her bleak circumstances, Graces mind wanders over the last life-changing year, from one October to the next, and relives the most precious moments and circumstances that led to her kidnapping. The previous October, as Grace stepped inside an elevator and into the life of enigmatic Rhys Matthews, it all began. But Grace must ask herself, "where will it end?"
Fanfic chit chat under the cut + links to buy BETWEEN OCTOBERS!
Thanks for participating! Our Fiction Friday is on hiatus as we gather more giveaways for you guys.
Just as I broke my rarely broken rule of reading WIP fics, wouldn't you know counselor slowed down her posting style? And of COURSE I love the story and check my inbox like a crazy lady now.
Deep in the Heart of Me
takes me away to another era, another vivid life. Another "Edward" and "Bella" (if you're reading, you know why I have quotes) with so much heart and soul. I'm also reading
Darnay Road
so my WIP situation isn't so tortuous. ;) I'm so intrigued by this era too and the age of the characters that counselor starts us in. I'm always drawn deep into her worlds. Which brings me to a potentially exciting development. Counselor is pulling her fics (as of this writing, they are still up for you guys to grab but shouldn't be according to her notes in her biography) and that action usually comes with the rumor that the author will publish. I saw a supporter of hers on Facebook said it will likely be
My Wounded Soldier
first but LAWD that got me so excited I had to check myself. I need to wait and see what happens before my mind decides to have that story published, made into a film and Rob stars in it. See? That's where I went. So yeah I calmed down and we'll just see what the future holds for counselor and her talents.
If you want to purchase any of the latest books featured in this post, click the Amazon links to buy now!