ROBsessed Quickie: John Cusack - "It's wise and speaks highly of Robert Pattinson that he's formed a thing with David"
Time for a quickie.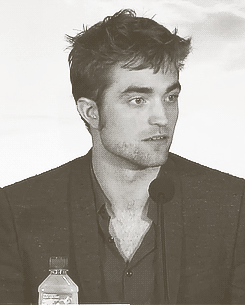 This one brought to you by John Cusack...
Young stars should seek shelter wherever they can, [Cusack] says. His Maps co-star Robert Pattinson is going about it the right way. The film is Pattinson's second collaboration with Cronenberg after the Don DeLillo adaptation Cosmopolis, which helped R-Patz break from Twilight.
"I think it's very wise – and speaks highly of Robert [Pattinson] that he's formed a thing with David. He can try to be good and have a space where he's not just this product that's going to be followed around by TMZ. That speaks to the healthier instincts of the guy. I don't know if there's that space for other people."
~John Cusack to
The Guardian