We had to make some changes to the rules for copyright reasons. If your video is restricted in some countries (which youtube will tell you) then you can upload your video on
www.dailymotion.com
.
Thank you!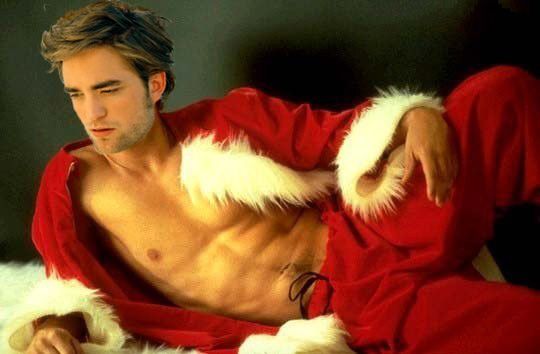 *Manip by HYBeccer*
Christmas, Hanukkah, New Year (whichever holiday you celebrate) are all so close now. You probably sent out your greeting cards, bought your gifts or you are like me and are slowly starting to stress about it :)
We thought we'd celebrate the Holidays with a ROBsessed Contest! We know how talented Robert Pattinson fans are and here's a chance for you to showcase your talent!
All you have to do is make a Robert Pattinson video capturing the Holiday Season spirit and you can win $75 from us! The runner up will win $50.
The winner will be decided by your fellow ROBsessors.
Rules:
1. The video must be about Robert Pattinson. The video should be 90 seconds at the minimum and 4 minutes at the maxium.
2. The video must have a minimum 5 second banner at the beginning and end that says (VERY IMPORTANT that you do this or your video will be disqualified)
www.robsessedpattinson.com

Holiday Contest Entry
3. The videos should be posted on
www.youtube.com
and the link to video for the contest entry should be sent to
robsessedgiveaway@gmail.com
.If your video is restricted in some countries (which youtube will tell you) then you can upload your video on www.dailymotion.com .
4. The prize for the contest ($75 for the winner and $50 for the runner up) will be sent to the winner via
Paypal
. It's the winner's responsibility to get a paypal account. ROBsessed will pay the transfer fee but any charges incurred on the winner's end will belong to the winner. The winner can also choose to receive a gift card from Amazon or Fandango. (All prizes are paid by ROBsessed, there are no sponsors.)
5. The entries will be numbered in the order they are received. When there are 5 videos a post will be made on
www.robsessedpattinson.com
. The order of the videos will be decided by a random number drawing. ROBsessed readers will vote on the video they like by leaving a comment and telling us which video gets their vote. The voting will be open for 24 hours. The video that receives the highest number of votes will proceed to the next round. (ROBsessed will screen the videos before putting them up and reserves the right to decline.)
6. Last day to send in the video entry is December 20th. The winner will be chosen by
ROBsessedPattinson.com
visitors and will be announced on Dec 25th.
Good luck :)