COMPETITION TIME: We Have 2 "Twilight" T-Shirts To Give Away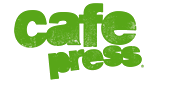 Thanks to the lovely people over at
Cafe Press
we have 2 (yes 2!!) fabulous T-Shirts to give away and even better you get to choose what you want.
You could pick one of these

Or even one of these

(click to see them larger)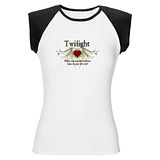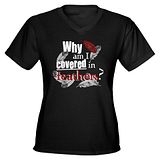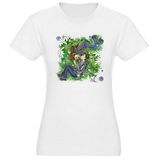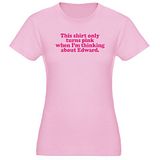 Or one of the thousands of others over at
Cafe Press
How can I win I hear you ask??
It couldn't be simpler.
Here's what you have to do:
1. Head over to
Cafe Press
2. Have a look at the Twilight T-Shirts over there (there's LOADS)
3. Pick out your favourite
4. Leave a comment on this post with a link to your favourite
That's it! How easy is that??
We will randomly pick 2 winners and you will win the t-shirt you picked!
This Bit Is Important


*Only One Entry Per Person
*The Competition Is Open Worldwide
*Competition Closes At Midnight(GMT) On Thursday 15th July.
And don't forget you can find Eclipse t-shirts and more Twilight themed merchandise at CafePress
So get over there now and pick out your favourite T-Shirt!