Robert Pattinson Lends A Hand To Charity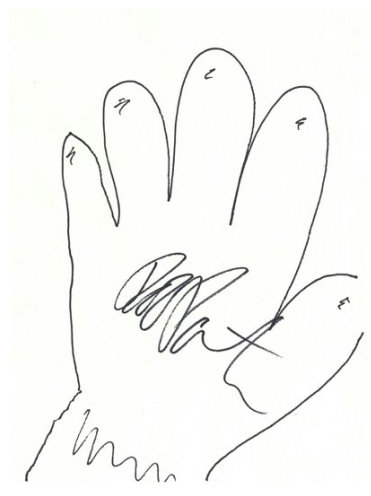 ECPAT UK
together with The Body Shop have launched a global campaign against sex trafficking and Robert Pattinson is among several celebrities who provided their handprints to show their support of the campaign.
You can also show your support by signing
this petition
which calls on the UK government to provide greater protection for child victims of trafficking.
Source
via
RobertPattinsonNews

Kate: Drawing really isn't your strong point Rob. If you like next time I'll draw around your hand (or any other body parts) for you, it might take a while to get it right though because I'm such a perfectionist!