Stephenie Meyer Talks About Robert Pattinson's Best Day On The "Eclipse" Set & Angryward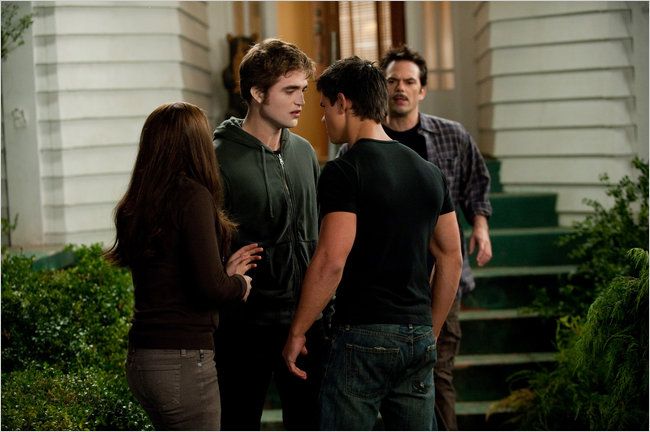 Transcription:
Kim:
Okay, we have a question about the Angry Edward, and how hot he is. When he gets angry, he pulls up, and he's like…ya know……if you ever touch her against her will again. All the fans just love it. We all love it and everybody went crazy. The members, our members, we all wanna know about angry Edward.
Alison:
Why do you think the fandom thinks Angry Edward is SO hot?
SM:
Ya know it's funny about this scene, and Meghan's giving me the eye. That's the one I walked out on, on the dailies because in my head that scene was so much different. In the movie Edward is quite separate motivation-ally from the book Edward. At this point in the film in the story for me he's gotten past this. Like he's realized "I can't act like a teenage boy anymore. I have to give her space. I have to be the mature one here." And in that scene in the book, he has, icy calm control. He is very gentle. He is very soft spoken. He is very mature. So when I see him….and plus ya know, the movies are unable to bring to life some of the elements in the mythology. If Edward had, in anger, grabbed Jacob by the shoulder, his arm would have come off. And the fact that Taylor is uninjured, and that he just kind of sits there…..bothered me. So I'm like…wait! If we are gonna go for it, tear his arm off. Ya know. And it's hard for them, because blood puts you over the limit and stuff, and they would not tear off Jacob's arm. I'm like….if we want angry Edward, I wanna see some blood. They had already filmed that day, so we couldn't redo it but, people have responded really well to it.
Twifans.com asks Stephenie Meyer her thoughts on AngryEdward & when Edward threatens Jacob by twifans
Kim:
That is the thing because it is different than the book.
Alison:
He's as close to a vampire as we've seen him, because he was so restrained.
SM:
And restraint is pretty much his middle name. And we don't have the scene early in the book, where she comes back from La Push, and he's like "are you trying to make me insane?" He really lost it. We don't have that evolution where he goes overboard. We have a little bit, the battery disabling. Which is really over the line, and then he's supposed to learn and he's supposed to stop. By that point, we're so far in, it's like…."why is he still acting like this?" But okay, it is hot…I'll give you that.
Kim:
It turned out well considering it was a deviation from the book, and anyway……we liked it.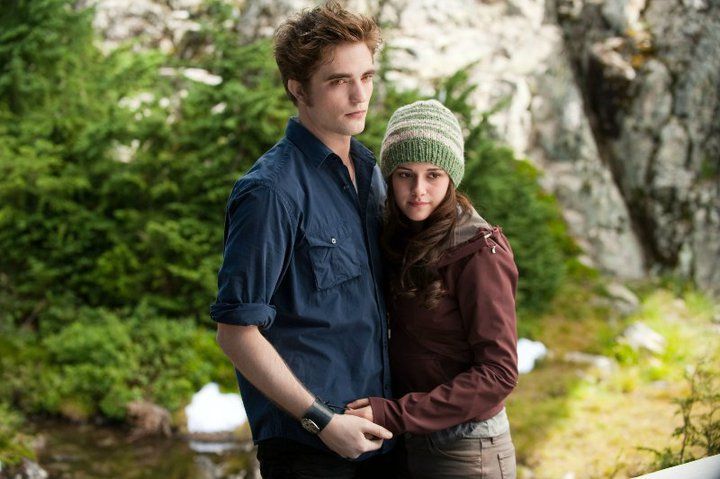 Twifans.com: (LTT asks) How does Stephenie Meyer pick her battles? by twifans
Transcription:
LTT:
When do you choose your battles? In seeing the movie and the book. You have the book, they have a vision. They throw out a line, and you're like "They would have never
said that"
SM:
It's really difficult. Because you do have to choose which ones you won't bow down on. And I know that even when I really say "Okay, I cannot live with that" It's still 1 out of 10 I'll get it. When I really throw a fit. Which is rare. It is really rare because I realize ya know, they're making a movie. When they come to me for advice, I'm happy say things. There are very few things that I will….and its things that just feel so wrong, that there's no other way. And some of them are such small little things that, like with the…(?) we were talking about. A lot of that was (?) related. It's harder than you would
think. It's funny. Some things you take for granted in movies. And it's amazing how difficult
some things are to do. One of the reasons we were back there was because, there was one blocking issue I had. And nobody else cared, but for me, it was such a key blocking thing. It physically had to look this way. That one, I was like "I really have to have this. I can't see this like this" & everyone was like really?
Alison:
All the fans would have cared. Not one fan would have been happy with that.
Kim:
Was that with the tent scene?
Alison:
We heard he was sitting up, and……now. La,la,la….he's laying down.
SM:
Lying down, no that's not it
Alison:
Oh, okay
SM:
It's when they are in the sleeping bag together. How do you visualize that?
Alison:
Sexy hot
SM:
In the original
TST:
Don't ruin the surprise
SM:
That's the expectation
Alison:
The surprise would have been, what it was
SM:
The one thing I scheduled my whole schedule around in Eclipse was I had to be there for
the tent scene was number one. That was on the calendar. And I had the other scenes in
order of priority, and I had those dates booked. I was already going to Vancouver and they had a weather problem. They filmed it when I wasn't there. So I'm like "Okay, I'm not gonna panic." But in the original version, Jacob gets into the sleeping bag (whispers) and doesn't touch her.
Alison:
Like just his legs are gonna keep her warm from the bottom of the sleeping bag?
*chatter*
SM:
It's impossible to keep someone warm when doing that. And then you have the extra added thing. This is the girl he is in love with and he's in a sleeping bag with her….I mean, come on. I was just
like, "what…why aren't you touching her? Why isn't he touching her?" People are going to freak out.
Alison:
Everybody would have freaked out
SM:
It doesn't make sense that he would do that and you'd sit there and say "why? He's supposed to be warming her up, right?" Even if you had no baggage from reading the books, you would still have the same reaction.
Alison:
It's almost like…..common sense (a bunch of mumbling) It's great now!
*chatter*
Kim:
The re-shoot worked. It was great. The emotion that was in the book was in that scene.
SM:
It was interesting, because the original script for it, I was fine with but then they tweaked the script because they felt like one part of the conversation got a lot more in depth in the original we kind of already knew. You know, you have the whole rehash when Edward's talking about "when I first met her" and they pulled that and instead went with the later part of the scene where Jacob's like "how did you cope?" And I think the emotionality of it just went through the roof.
Kim:
The dialogue between Rob and Jake, I mean Edward and Jacob
Alison:
And it was so long, and I loved how long it was
SM:
Yeah! I love that they just let it happen. I think that, that was Rob's best day of shooting.
It was so funny, did you guys hear all the rumors about the problems? Rob was only supposed to be there for the last day. The first two were Jacob and Bella scenes where the wig had been a problem. The last day was the tent was the tent and that was it & it was a pretty easy shoot. The only problem for that day was that Kristen had the stomach flu and luckily, she was supposed to lay there, but between every like scene, oh, she was so sick. And Taylor, he was over digging around, grabbing garbage cans. Why is Taylor taking the garbage? Takes them over there so she could puke in them.
It was so sweet. Everybody was taking care of her and everything, but it was a hard day. You look at actors and a lot of people are like "I wanna be an actor" it's so hard and then to sit there. She's wanting to puke and she's all feverish, and she's having to do the shivering. She was a work horse that day. That was our only drama was that poor Kristen got sick, and I think it was food poisoning. But it was a great shoot. It was one of those days where at the end you're like "We really killed it today! It's gonna be great!" It was a great day.
Thanks to
Twifans
for sharing.
If you want to hear what Stephenie had to say about the Volvo and Bella going off on Jacob's motorcycle plus she talks about being producer on BD head over to
Twifans