"The Summer House" Director Daisy Gili Says Robert Pattinson Is a Gentle, Nice, Amazing Guy
And we SO agree with her



Pics are HQ and are resized to fit the screen



Oh Rob WHY did they give you hair extensions??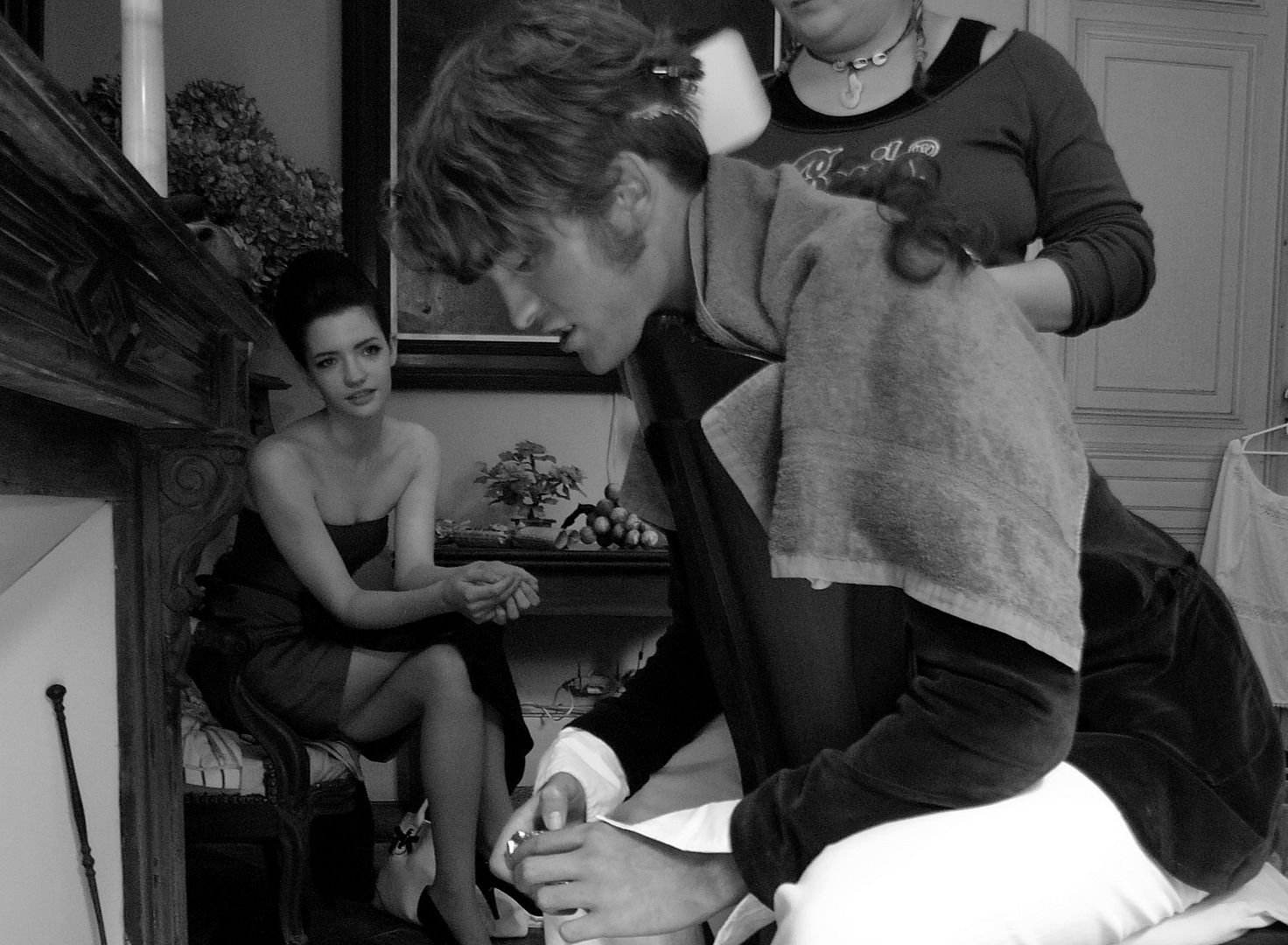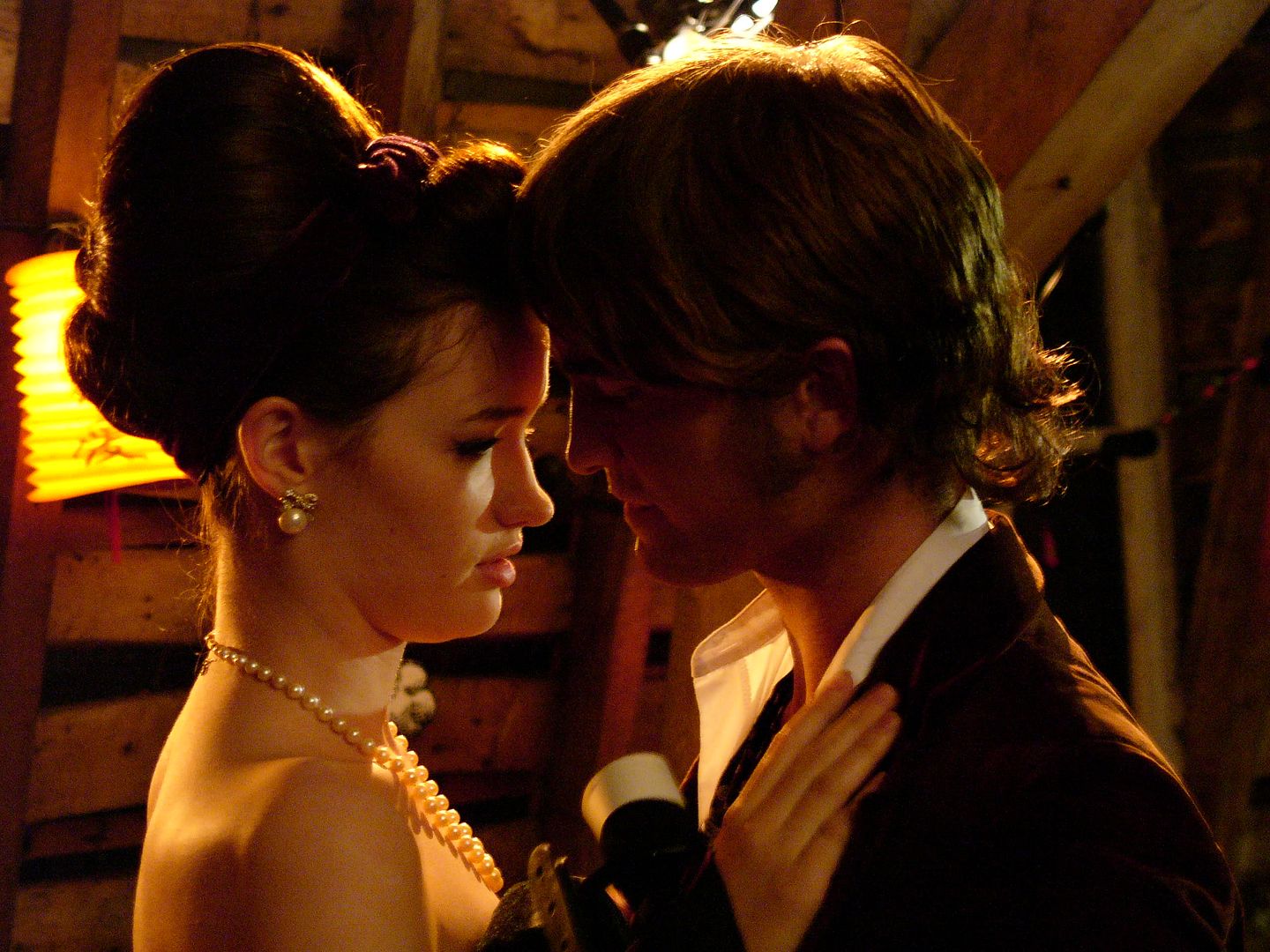 The only Robert Pattinson project most people know from his pre-"Twilight" days is his small role in "Harry Potter and the Goblet of Fire" as Cedric Diggory, but as his popularity has grown, more of his earlier projects are getting wide release. The latest of those is the short film "The Summer House," which was filmed for a week back in the summer of 2006, but is only hitting film festivals and iTunes this year. You can watch the trailer here.
First-time director Daisy Gili said she actually cast Rob because she was recommended him by Campbell Mitchell, who had worked on props for another of his early projects, "The Haunted Airman."
"He said, this guy is amazing, and he's really nice, and I think he'd be really up for working on a short film," Gili told MTV News. "I saw a picture of him and I thought, he's fantastic."
(Kate: She has good taste!)
Up until that point, Rob's costar Talulah Riley was best known for her work in Joe Wright's "Pride & Prejudice," and hadn't yet starred in her big hit, "Pirate Radio" (known as "The Boat That Rocked" in the UK). Gili hired a cast director to find her an actress to play the short's main character, Jane, and thought Talulah was the perfect fit.
"Talulah was amazing. The thing that I found most amazing about her was her versatility. You could give her a small amount of direction, and she would deliver a completely different but equally wonderful performance. I was like, wow," said Gili.
But it was the chemistry between the two that really helped the film work. At 13 minutes in length, "The Summer House" follows Jane as she flees to France to stay with her aunt after her boyfriend Richard (Rob) dumps her for another girl. However, he follows her to the summer house to try to win her back and, on the night of the moon landing, tries to make his move. The result of his efforts helps Jane realize that -- in Gili' words -- love isn't black and white.
It was necessary to Gili to have the film set on the night of the moon landing because she felt everyone remembers where they were the night man landed on the moon, but the night was important for Jane because she realized that love was different and more complicated than she had always imagined. "I think you needed [something as momentous as] the moon landing to kind of help the slightness of the story become stronger," she said.
Gili felt the character of Richard was a struggle for Rob, because he had to play someone so different from himself. "He's quite a gentle person. He's a really nice person. And he has to play quite a not very nice character, and I think he struggled with that," Gili said. "He wasn't playing a role that he was particularly comfortable with, but he still manages to have a real presence: brooding, slightly menacing. You're never quite sure whether he wants her because he wants to have sex with her or because he loves her. And I think he delivers that brilliantly."
After watching the short, we have to agree with her on Rob's performance, and "Twilight" fans will see a little bit of what would become Edward Cullen in Rob's portrayal of Richard. But, beyond the great acting, the set and costume design were our favorite parts of the film. The short is based on a short story of the same name, and Gili said they were able to film for free in the summer house that inspired the story.
The dresses are vintage 1960s as well because Gili borrowed them from her mother, though the gorgeous green dress Talulah wears at the end was a creation of their costume designer. The pearls she wears at the end of the film were borrowed by the French actress, Marianne Borgo, who plays her aunt in the film, just like Jane would have borrowed them from her aunt in the film.
"The Summer House" had its premiere at the Toronto Film Festival earlier this year, and is going to be offered for $1.99 on iTunes starting July 13 by Shorts International.
It will next be shown at the Rushes Soho Short Film Festival later this month. But for anyone hoping to catch a sight of Rob promoting the short, Gili said she feels chances are slim. Many things have changed in the life of Robert Pattinson since he performed as Richard, and now he is much harder to get in contact with. In fact, Gili doesn't even know if he's seen the film, though she knows many of his fans want to.
"A whole variety of people are really interested, and I hope that they'll enjoy what they see. I hope they won't be disappointed that there isn't more of him, if you know what I mean," she said. "And I hope he enjoys it too! I've not heard back from him about it. I think his agent saw."
Source
MTV
Don't forget "The Summer House" will be available for download on iTunes on Tuesday 13th July! I can't wait!!