Robert Pattinson somewhat confirms his attendance to the MTV Movie Awards
This has been killing me. *enter delusional blogging* I've left messages for Nick about confirmation but we keep missing each other. *delusional blogging over*
Rob and his bottom lip were leaving the
Cosmopolis
set today and decided to sign some autographs for fans.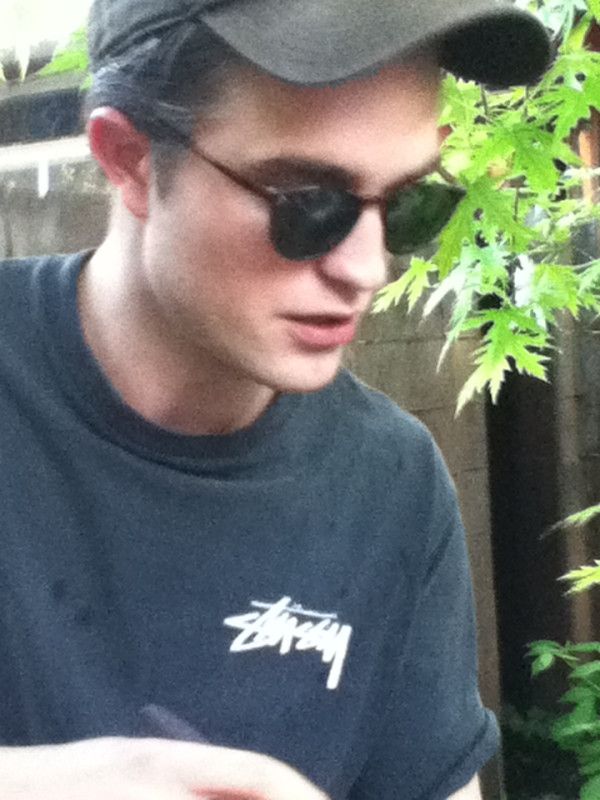 One fan got to take a group photo with Rob as well as the pics above. She asked him something that we all have been dying to know: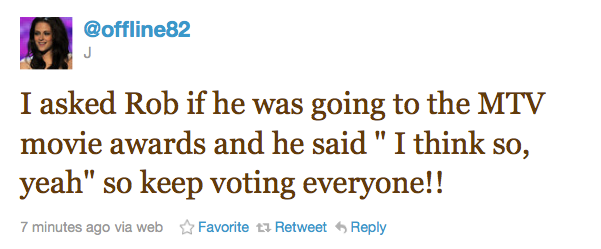 YESSSSSSSSSSSSSSSSSSSS! Rob said it. Someone will it so! Get this man a throne and escort him into the theater on the backs of golden lions! Have you been voting??? I truly hope so. ;)
Click
HERE
to vote!
(Best Male Performance, Best Kiss, Best Fight, and Best Movie)
The fan (aka my new best friend) also had some more sweet things to share about Rob:
OMG I just got an autograph and picture with Rob!!!!!! nicest man ever!!!! (Tink: so true...)

he only had time for one group picture...he was so sweet!! (Tink: so right...)

Dean said he didn't have time for photos, but Rob said he had time for one! SO SWEET!! So we took a group picture! (Tink: what an angel...)

we apologized for bothering him and he kept saying "no problem, it's okay" (Tink: what a giver...)

that's what Rob said and I hope it's true! b/c things can change (Tink: The holy one has spoken. It MUST be done.)

he is soooo nice and really skinny! but not as tall as i thought he would be (Tink: debatable ;-))
Rob actually took his time with each autograph and asked for our names!! very sweet
Rob putting down his bag to sign for fans!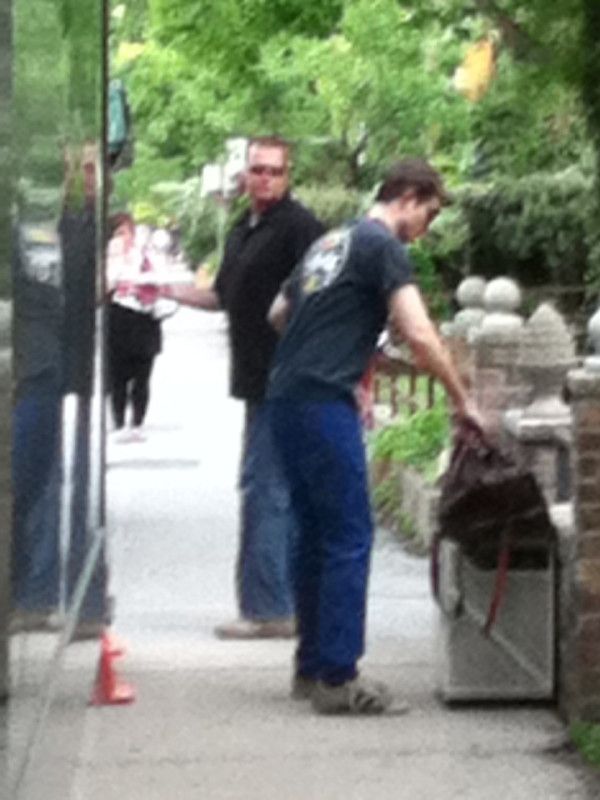 So sweet. He wants us to love him til the day we die. I'm convinced. ;)
@offline82