Robsessed Awards Results - Robert Pattinson's Best Non-Fandom Supporter of 2011
Winner: Joshua Horowitz!
While 2nd place winner David Cronenberg is arguably the best supporter for Rob going into 2012, Josh won by a landslide with 48% of the vote. Josh is a fandom favorite and took the honor of Best Non-Fandom Supporter easily. Revisit the other nominees
here
.
Highlights of Josh's 2011 accomplishments in Rob-land:
Bear's name revealed
Rob plays the cello
First mention of Cosmopolis
Kneel, open your mouth, smile and pray
Goodies for Rob & Kristen shippers
Brings up rumors (Unbound Captives, Jeff Buckley project, Akira, American Idiot)
Asks Rob about his music
And so much more. Truly.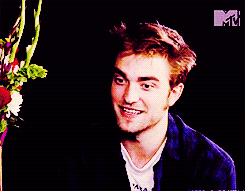 (Gifs: Source)
Josh doesn't shy away from bringing up Rob to other actors that are connected to him either. He's top notch with his Rob questions and the results are
always
to our benefit.
MTV is positively miserable with their videos. I wanted to include all of Josh's interviews with Rob this year but what should be 10 videos would end up being like 100. So click
HERE
if you want a 2011 Rob & Josh refresher. You'll have to scroll through many pages because naturally the MTV videos aren't in order by date or able to be filtered.