ROBsessed Awards - Robert Pattinson's Best Photoshoot in 2012
We're kicking off the
2nd Annual ROBsessed Awards
with Rob's Best Photoshoot in 2012! There are 4 nominees and photocalls were not included. We'd be here all day. Oh wait...we already
ARE
here all day. ;)
First up was the
Premiere
magazine cover we saw in May 2012, just before Cannes. Rob paid homage to David Cronenberg by suggesting the shoot be fashioned from Cronenberg's previous films.
Dead Ringers
,
Scanners
and
Videodrome
were interpreted in the spread.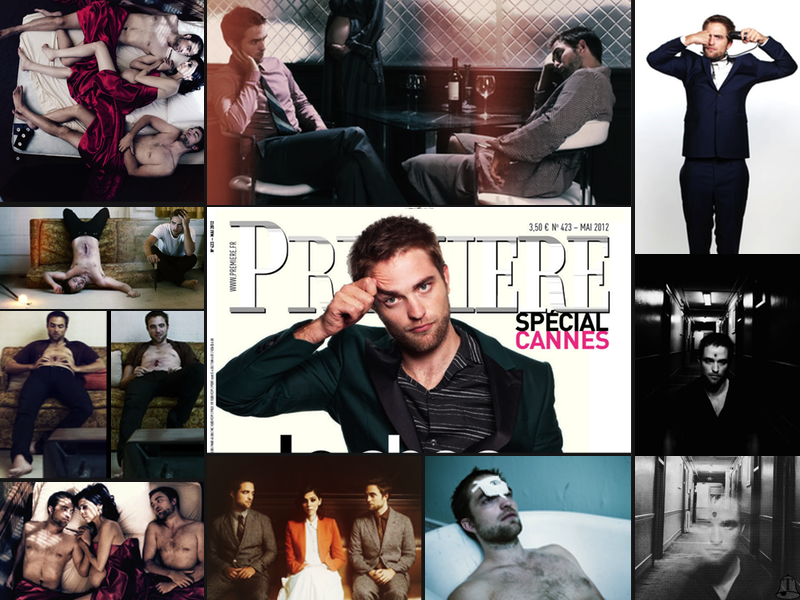 The next photoshoot was
Black Book
magazine that we saw in July 2012. Rob was featured on the cover for the fashion issue. The shoot took place in a skating rink and made us wonder which lucky person got to doodle on Rob.
The start of October 2012 brought us a surprise, stock photoshoot. Rob was photographed looking dashing in flannel to suits, smiles to smolder. It might not have been a shoot for a specific magazine or cover but it was not lacking in impact.
The final photoshoot of the year was revealed at the end of October for
L'Uomo Vogue
. Rob was reunited with
Cosmopolis
stills photographer and David Cronenberg's daughter, Caitlin Cronenberg for a Mad Max-ish shoot in a desert and sky-high sex hair on the side.
You only get 1 vote and polls close at midnight (ET) on Dec. 31st.
Click HERE to view the guidelines for the 2nd Annual ROBsessed Awards.