Things that make you go hmmmmm: Dior launching new mens fragrance early 2013 and we wonder if Robert Pattinson knows something about that
UPDATE
: Two more things that make you go hmmmmm!
We know one of the frangrance blogs below still listed Jude Law as the face of Dior Homme -"The face of the perfume is Jude Law, photographed by Peter Lindbergh." Here's what we think. At press time, there is still no official announcement so the perfume blog goes with Jude who is the last to represent Dior Homme. We contacted the blog yesterday but are waiting on a response. I still have my money on Rob. ;)
GQ posted another Best Dressed Men list yesterday and Rob was on it. Well he's kind of always on it now. What was interesting....INTERESTING....was what they said in their blurb about Rob -

"By the time you read this, everyone's vampire of choice may be confirmed as the new face of Dior Homme."
HMMMMMMMMM!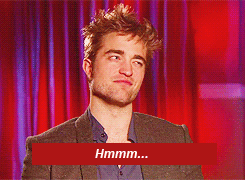 The rumors swirling around Rob being the new face of
Dior
mens fragrance keep mounting up. We had the first fire started by
eOnline
. Click
HERE
to read their report that Rob signed a 3 year deal with
Dior
and will collect $12 million. But then
The Hollywood Reporter
threw some water on that fire
HERE
. Claimed it was still only a rumor. Rob was asked about it during BD2 promo and his poor poker face
HERE
started the fire back up until we got pics of him in NYC
HERE
filming what people said was a commercial for
Dior
and well....everything is blazing!
Well how about we stoke the flames and go "HMMMMMMMMM" some more?
Fragrance blogs and outlets are reporting a new
Dior Homme Cologne
being launched early 2013:
PerfumeMaster: Fragrance Dior Homme Cologne 2013 cologne for Men by Christian Dior was introduced in 2013. Christian Dior Dior Homme Cologne 2013 is classified as Citrus Aromatic fragrance. Scent notes of Dior Homme Cologne 2013 Christian Dior include top notes of Bergamot, middle notes of Grapefruit Blossom and base notes of Musk. Christian Dior Dior Homme Cologne 2013 fragrance composition is a creation of Francois Demachy.
Fragrantica: Dior Homme, masculine fragrance from 2005, got a lot of re-editions including Dior Homme Cologne that was first launched in 2007. In early 2013, Dior presents a new version of Dior Homme Cologne. The new fragrance is announced as a modern cologne - simple, natural and sophisticated. It consists of citrus, floral and musky accords. Francois Demachy formulates the composition of precious raw materials of Calabrian bergamot, Italian grapefruit blossom and sensual musk. The fragrance gives a sense of purity of white cotton shirt and freshness that lingers after showering. Main Accords - Citrus, Musky, White Floral, Fresh Spicy, Aromatic, Fresh.
MissFashionNews: Following the masculine accords of Dior Homme (2005), Dior Homme Cologne (2007), the house of Dior adds another edition, the new and once again updated Dior Homme Cologne. Created by François Demachy, this fragrance is a modern version of clean and simple cologne. Composted with raw, the cologne captures the essense of a crisp clean shirt, squeaky pure freshness with a just stepped out of the shower feel. Italian grapefruit blossom, Calabrian bergamot and notes of musk. Dior Home Cologne will be available in a 75ml and 125ml.
Basenotes: A new version of Dior Homme Cologne is coming in January/February, at least in Europe. Notes: Bergamot, Grapefruit Blossom and Musk.
So! What have we here from this quick sampling of info on
Dior Homme Cologne
2013.....
Early 2013/January or February
Modern cologne
Simple
Natural
Sophisticated
Pure freshness
Essence of a crisp, clean, white cotton shirt
Just stepped out of the shower feel
Italian grapefruit blossom
Calabrian bergamot
Sensual musk
Robert Pattinson (Tink: I added this last note because come ON. Release the Kraken already!)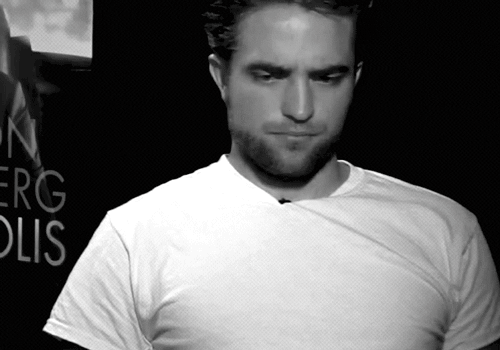 GOD SAVE US ALL!!!!
*buys stock in
Dior
before rewriting will*