Robert Pattinson Birthday Countdown: Rob the Book Worm! ROBsessed/BagItTotes Scavenger Hunt Question #3
It's Day 3! How are you guys doing so far?? Finding those answers? This day gets a little tougher because you have to SEARCH for the post title since it hasn't been updated recently. I also included another quick way to the answer in this post. A quick way to find what you're seeking....
Anyway, let's get to that 3rd question that focuses on the well read, Mr. Pattinson.
Question 3:
What is the 13th book title on our post titled: The Robert Pattinson Book Club: Rob's Reading List Finds A Home On The Blog
We picked the 13th because that's Rob's special day! Unlucky to many....but holy to ROBsessed.
Stayed tuned for Question 4 tomorrow! If you missed the logistics:
The contest is WORLDWIDE!
Final hunt is on May 11th and you'll have May 11th and 12th to submit your answers to 5 total questions.
Have you missed any questions? Click HERE to catch up under our scavenger hunt tag.
5 winners will be announced on Rob's birthday, May 13th!
The prize up for grabs: Valerie from Bag It Totes has given us these fabulous, one-of-a-kind ROBsessed totes (worth $28 each)!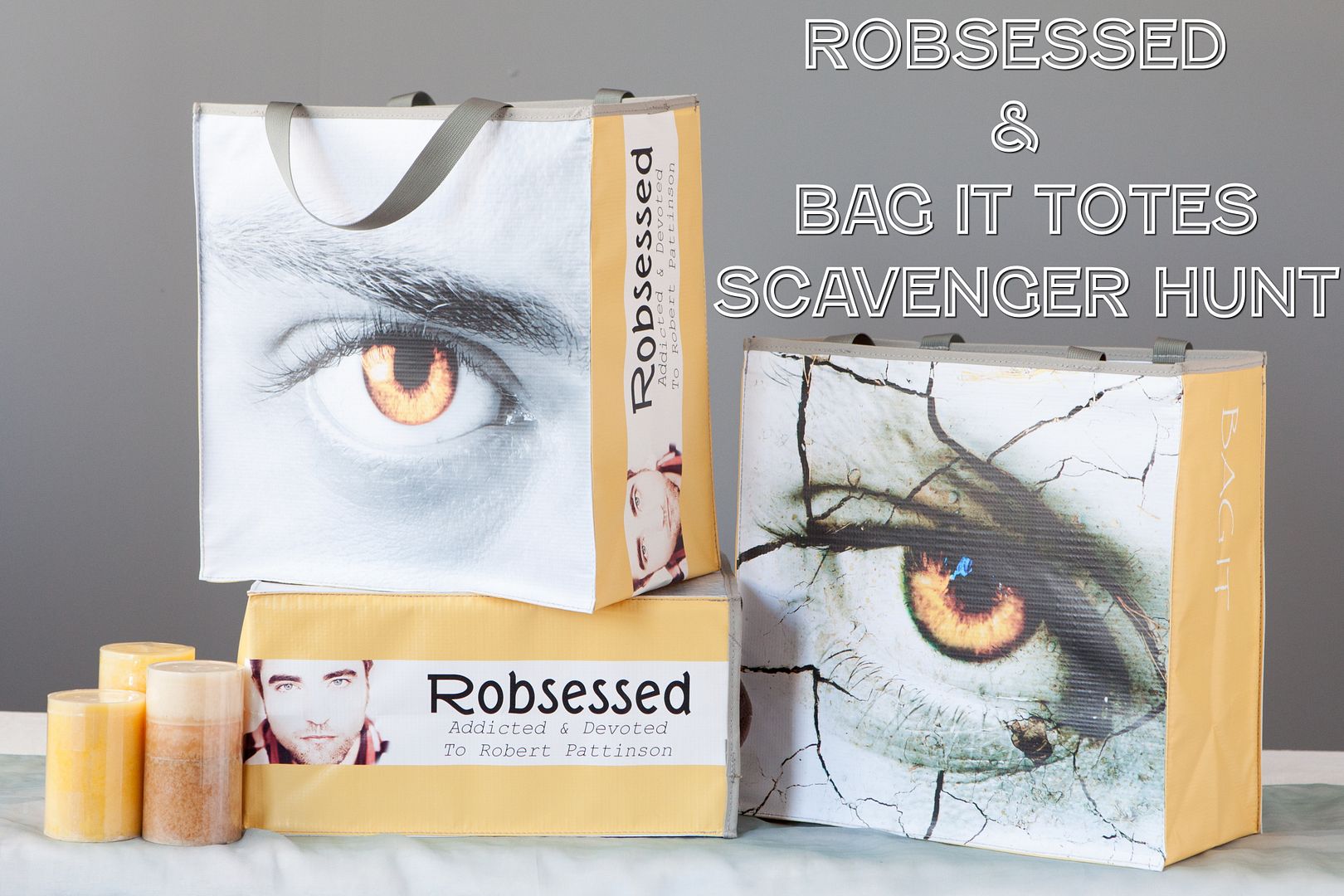 GOOD LUCK EVERYONE AND HAPPY HUNTING!
NOTE
: Birthday messages to Rob for his tribute video are due TODAY!
Submit by 12pm PST May 9th.
Click
HERE
for details if you want to participate!