Robert Pattinson Birthday Countdown: Rob is a giver and so are we! "His fans care about his causes and it showed."
The
ROBsessed/BagItTotes Scavenger Hunt
is over and you guys are busy pulling together your answers to send to us. We'll post a recap for the questions later but in the meantime, we wanted to supply a "Rob is a giver" wallpaper that was requested during the
ROBsessed Holiday Season
and spread some awesome news from one of Rob's previous charities.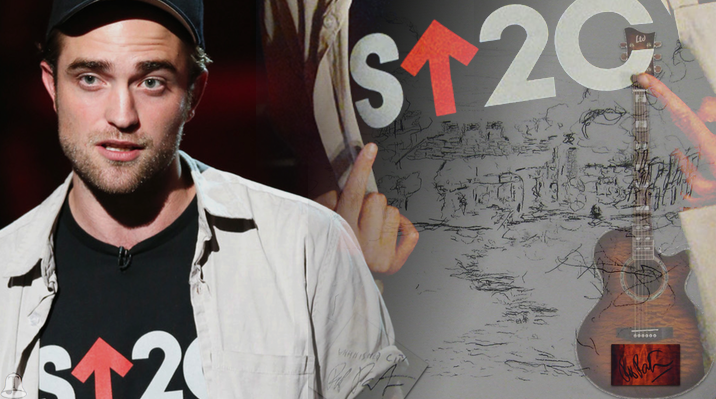 Click HERE for the HQ "Rob is a giver" wallpaper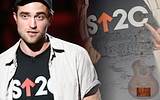 The wallpaper features Rob from his participation with
Stand Up 2 Cancer
, an
autographed guitar that was auctioned for the Dio Cancer Fund
and the
Home Plate Project
.
If you guys recall, the artwork displayed in the wallpaper is Rob's original artwork titled
Unfinished City
. Rob drew this piece on a home plate for the
Home Plate Project
of the
Arizona Diamondbacks
. Click
HERE
to relive what the Power of Rob brought to this charitable auction.
Tim and Cory from the
Home Plate Project
reached out to us recently in hopes of contacting Rob to participate in the 2013
Home Plate Project
. They said Rob's contribution was amazing:
"[Rob's] impact, heavily aided by the support you provided us, was amazing. His fan base is passionate, you care tremendously about his causes and it showed big time."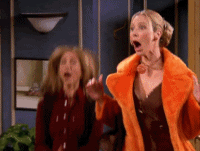 Tim and Cory told us Rob's involvement ended up generating over $12,000 for the charity and their team won the first year of the Give Back league volunteer competition! This honor was announced at their holiday party in December and the whole team reflected on the great experience they had from Rob's lending hand and his impactful fan base.
While I would have rather enjoyed writing them back and saying, "
Why yes, Tim and Cory! I can help you. Let me cc Nick in this email and we'll set up a lunch with Rob to discuss his next one-of-a-kind, home plate masterpiece,
" I had to instead wipe away a sad tear and explain that my connection with Rob is merely in my dreams. *sigh*
The silver lining is we
do
have this blog and well...this....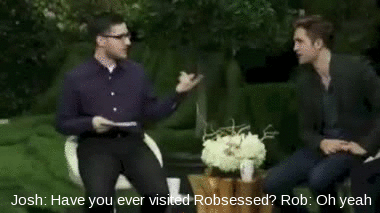 ...so there's a slim chance we can help them out and get the message out there that Tim and Cory from the
Home Plate Project
of the
Arizona Diamondbacks
want you, Rob! Slim is better than nothing, right?
What do you guys think? Would you like to see Rob flex his Picasso muscles again and sketch another metropolis on the brink of completion? Maybe he'll finish the town with chimney'd roofs and plentiful greenery?
Fingers crossed and I can't wait for us to have another CharityRob post! If you'd like to contribute to a Rob charity in honor of his birthday, here are links for a few:
WWF - World Wide Fund for Nature (formally, World Wildlife Fund)