Robert Pattinson Birthday Countdown: The rhythm is gonna getcha! ROBsessed/BagItTotes Scavenger Hunt Question #2
It's Day 2 for our Robert Pattinson Birthday Countdown and time for Question 2 in our ROBsessed/BagItTotes Scavenger Hunt! Are you a player?? I wish I was a player but that wouldn't exactly be fair since I know all the answers. *pouts*
This question is going to have you guys searching on the blog. You shouldn't have to search toooooo far since the musically inclined information you're seeking was recently updated. ;) Ready??
Question 2:
Who is the 5th musician listed under the ARTIST category on our post titled, The Robert Pattinson Music Club: Rob's musical picks find a home on the blog
You guys know Rob is a huge fan of music and we have a regularly updated music club featuring known songs, artists and concerts that Rob has mentioned or attended. Once you find the 5th musician under ARTIST (5th in honor of the 5th month of Rob's birth), jot it down with your Question 1 answer. If you have time, browse the rest of the list to see our favorite guy's eclectic taste. Maybe make yourself a playlist for Rob's birthday. Can you imagine if we ever got to see
his
iPod library??
Stayed tuned for Question 3 tomorrow. It's for the book worms. Lastly, a few more logistics in case you missed them:
The contest is WORLDWIDE!
Final hunt is on May 11th and you'll have May 11th and 12th to submit your answers to 5 total questions (birthday month!).
Have you missed the first question? Click HERE to catch up under our scavenger hunt tag.
5 winners (there's that birthday month again) will be announced on Rob's birthday, May 13th!
The prize up for grabs: Valerie from Bag It Totes has given us these fabulous, one-of-a-kind ROBsessed totes (worth $28 each)!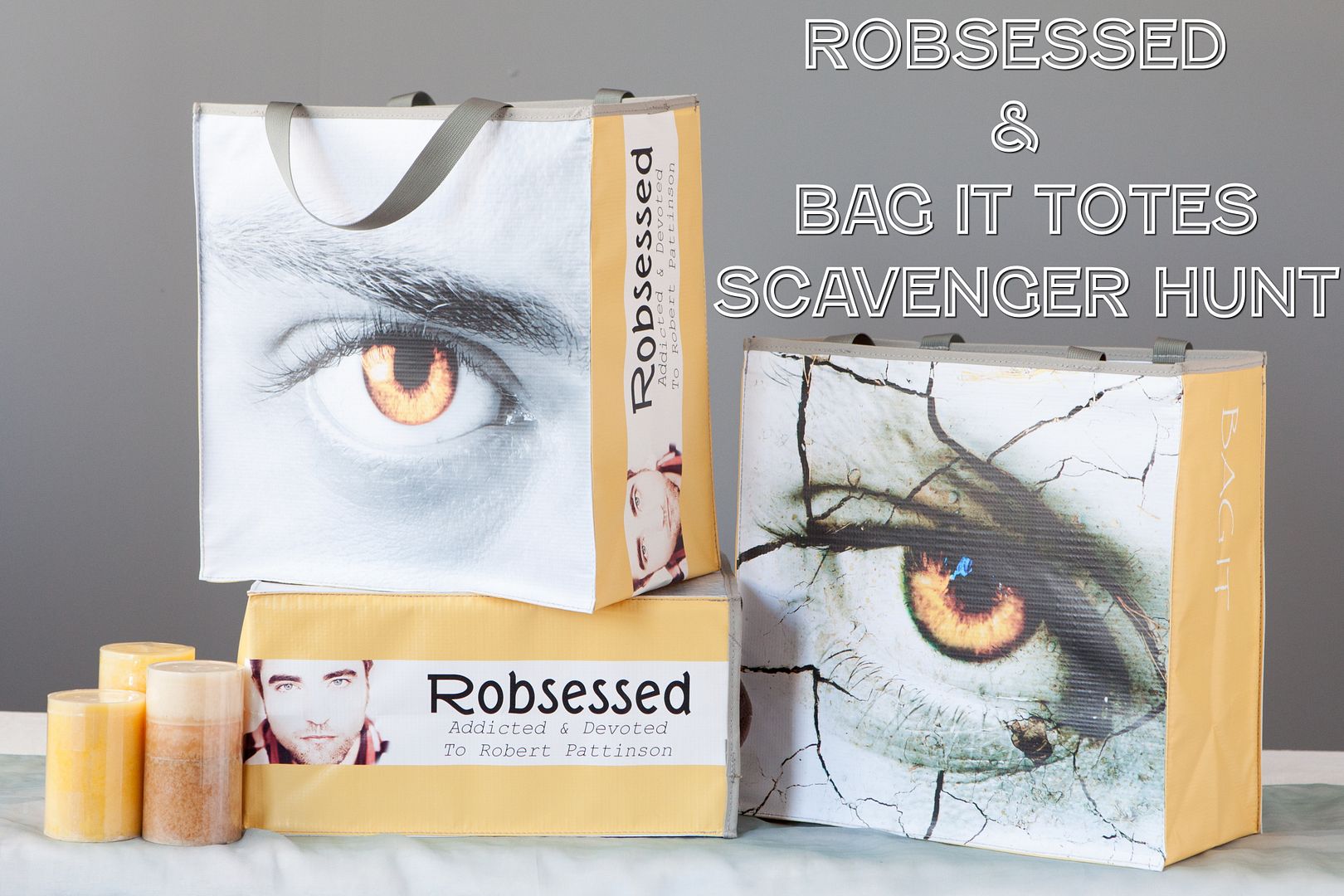 GOOD LUCK EVERYONE AND HAPPY HUNTING!
NOTE
: There's only
one
more day to submit a birthday wish to Rob on our tribute video! Click
HERE
for details if you want to participate!