Maps To The Stars ROUNDUP: Robert Pattinson leaving the premiere, David Michôd in attendance, reviews calling Rob a proper actor & more!
Before we get to Rob leaving, let's see him coming. ;)
Ray of sunshine <3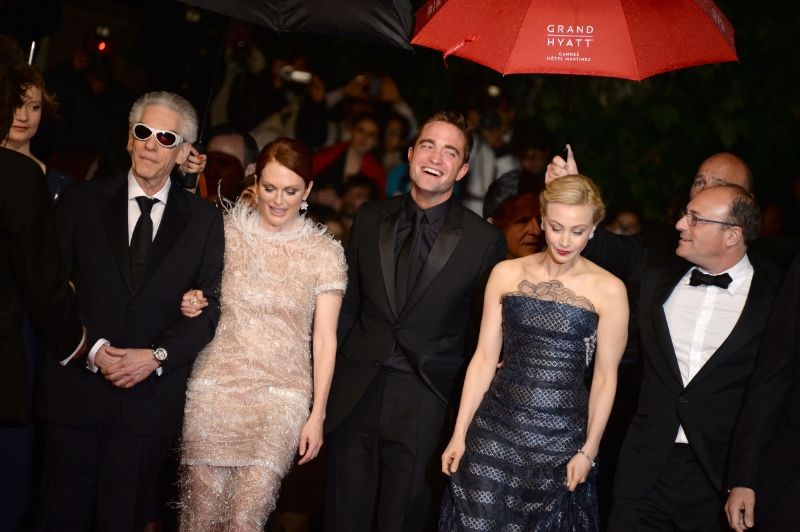 Can I feel too, Rob?? This so needs a caption. LOL
Such sweetness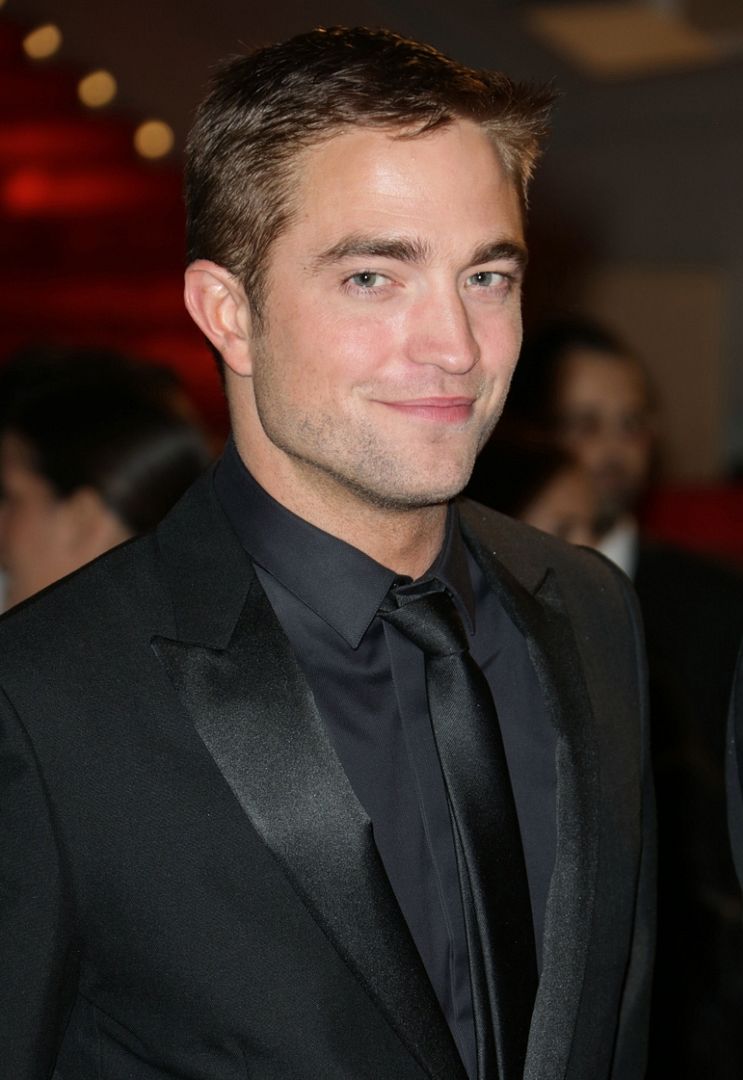 There are over 100 new pics of Rob at the premiere under the cut but here's a shot of Rob and Julianne leaving the premiere. Rob is trying to KILL the photographer.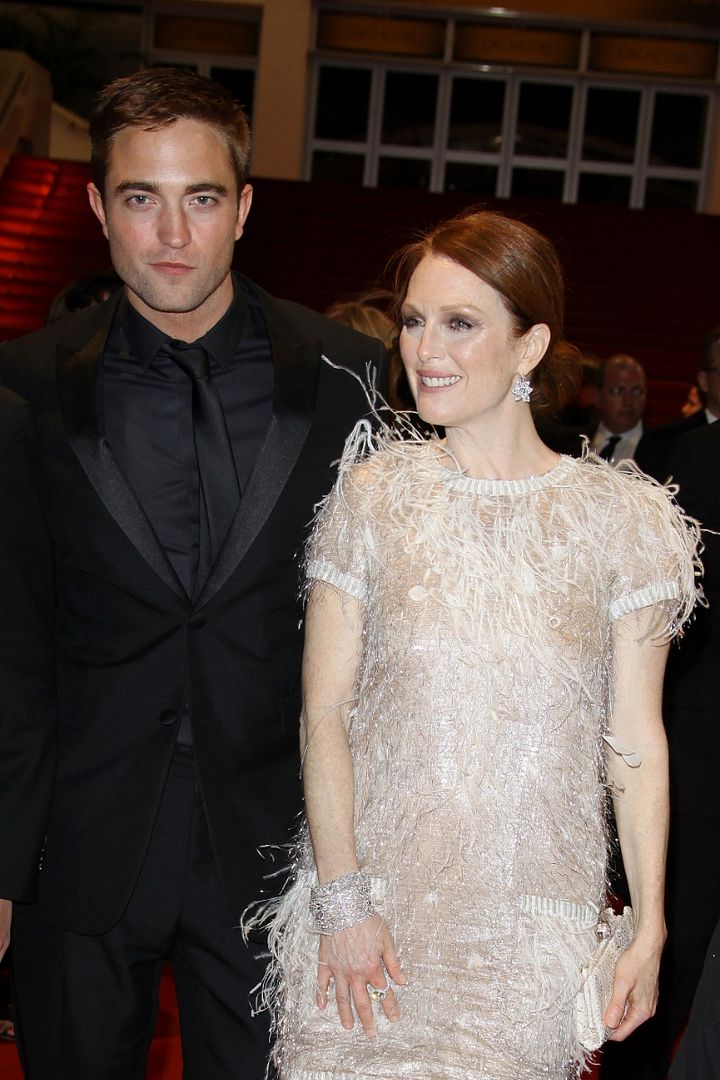 HQs of Rob leaving MTTS premiere
Fandom also spotted
The Rover's
David Michôd at the
Maps To The Stars
premiere in this picture (after the screening) we
posted earlier
! Bottom right, wearing his gray glasses in a profile shot.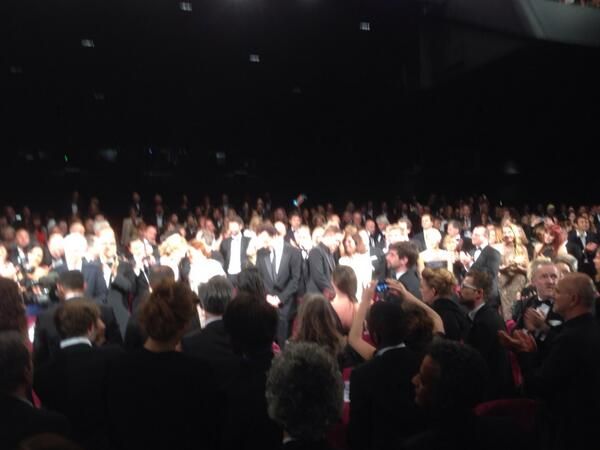 It looks like Mia even points him out to Rob before they sit down.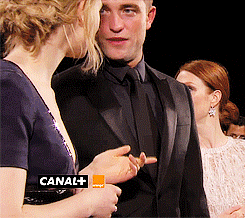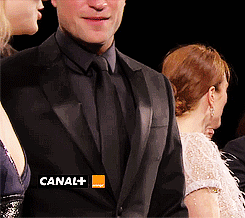 There was some holdover stuff from the press conference earlier...a few pics and videos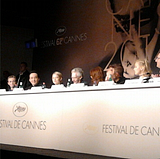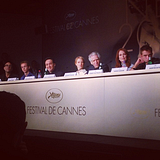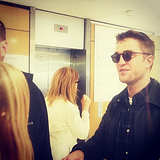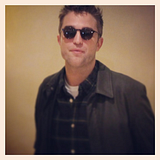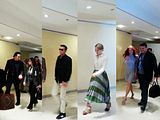 Rob is on after the
Foxcatcher
crew, after 1:20 ("How does it feel to be in Cannes?" "Good." LOL)
Au plus près de Robert Pattinson et Channing...
by nice-matin
And a few more review snippets from the press screening May 18th.
The Independent
:
Pattinson (in his second film with Cronenberg after Cosmopolis) brings a sly humour to his role as the young actor on the make, genial but as much on the make as anyone else....This is high class soap opera with a cerebral twist. Its sudden shifts in tone are disconcerting but it is funny, ghoulish and has plenty of satirical bite.
Movie City News
:
Robert Pattinson, Cronenberg's oddly appropriate muse, no longer needs to prove his authenticity as a proper actor. Finally, we need to see more of Evan Bird, witnessed here in his breakout role as a hilarious asshole narcissist. To be sure, Cronenberg's navigation combined with Wagner's pen ("it's a fucking art film!") make Maps to the Stars both a standout of Cannes 2014, and the best film the director has made since 2005.
Way Too Indie
:
...great fun, and an invigorating addition to Cronenberg's offbeat filmography.
Want more reviews? More of everything?
Catch up!
Over 100 more pictures from the premiere under the cut!
HQs
Source
|
Source
|
Source
|
Source
|
Source
|
Source
|
Source