ROBsessed Giveaway: Time for your SWEET FILTHY BOY to meet a DIRTY ROWDY THING for our Fiction Friday!
We have a fun giveaway for you guys for the next
3 weeks
!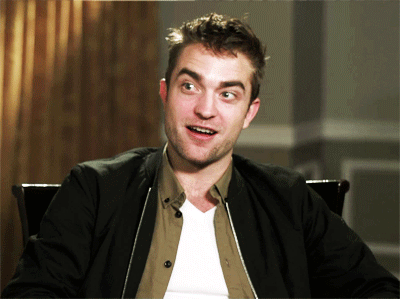 A few months ago
, we held a giveaway for Christina Lauren's SWEET FILTHY BOY.
We were even featured
in the praise section of the novel! Now the ladies are back with the 2nd story in their Wild Seasons series - DIRTY ROWDY THING. The story isn't out until November 4th but we have it now for our giveaway.
Synopsis:
Despite their rowdy hookups, Harlow and Finn don't even like each other...which would explain why their marriage lasted only twelve hours. He needs to be in charge and takes whatever he wants. She lives by the Want-something-done? Do-it-yourself mantra. Maybe she's too similar to the rugged fisherman—or just what he needs.
We first met Harlow and Finn in SWEET FILTHY BOY as friends of Mia and Ansel. Now they get their own sexy story and of course Mia and Ansel join the fun too!
So for our 3-week giveaway,
every week
we'll be giving you guys the 2 books in the Wild Seasons series so far - DIRTY ROWDY THING and SWEET FILTHY BOY! Here's the synopsis for SFB in case you aren't familiar. If you purchase these stories on your own, read this one first:
One-night stands are supposed to be with someone convenient, or wickedly persuasive, or regrettable. They aren't supposed to be with someone like him.
But after a crazy Vegas weekend celebrating her college graduation—and terrified of the future path she knows is a cop-out—Mia Holland makes the wildest decision of her life: follow Ansel Guillaume—her sweet, filthy fling—to France for the summer and just…play.
When feelings begin to develop behind the provocative roles they take on, and their temporary masquerade adventures begin to feel real, Mia will have to decide if she belongs in the life she left because it was all wrong, or in the strange new one that seems worlds away.
Giveaway guidelines:
You only have to click a button, which you'll see when you enter. Tweeting the giveaway is optional but gives you more chances to win.
There will be

1 winner

receiving DIRTY ROWDY THING and SWEET FILTHY BOY
Giveaway is worldwide!
You MUST enter using Rafflecopter or your entry will not be counted

You can enter once a day, everyday, until the closing date - Friday, Sept. 26th

Winners will be chosen by random.org and announced on or after Sept. 26th
Good luck!!!
a Rafflecopter giveaway
Lets talk fanfic under the cut!
FanFic Friday:
I told you guys last week I started
Darnay Road
and I've finished...oh man...did you guys read that? My heart about explodes when I hear the word "easy" now. I really didn't know what to expect from this story since the characters are kids. Would I be able to really relate? Would I connect to their expressions of love? Would I take them seriously? Not only are all those answers a loud YES but there was more soul, depth and strength in this E&B story than many adult fics. I can't recommend it enough.
There's also been some clarity about counselor's publishing endeavors. I enjoyed reading her interviews on A Different Forest and Counselor's Corner. They were very insightful without revealing too much about the enigmatic author. The stories that were pulled for publishing look to be
Hard Hearted
and
Me and Mom Fall in Love With Edward
. I also learned from counselor's interview that
My Wounded Soldier
had a go in the published world before it was brought to us via Twilight fanfic. Crazy are the people who weren't ready for that awesomeness.
While I figure out what completed story to read next, I've continued with the strong and true Tonio in
Deep in the Heart of Me
as well as another WIP from long time favorite author, Rochelle Allison. She's started a new WitFit,
Sear
! If you don't know what WitFit means, Rochelle will be writing a story from daily prompt words. She prefaced the story by letting us know it might not be daily this time around but it should be fairly frequent...in fact, I'm sitting on the latest chapter right now and need to wrap this post up. A scruffalicious man is waiting in a log cabin. ;)
If you want to purchase any of the latest books featured in this post, click the Amazon links to buy now!