PRINT: Robert Pattinson On Being A Style Icon & Understanding Why Anton Corbijn Chose Him For The Role Of Dennis Stock
Another new interview with Rob. It's a translated one again, this time with German site
Knack.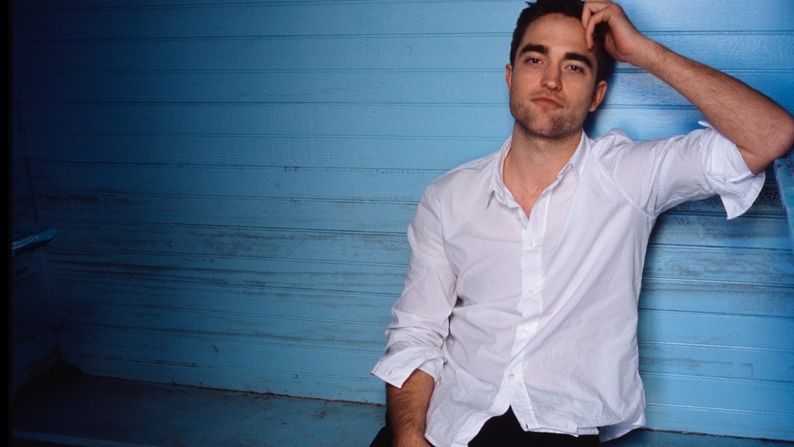 Translation
(Thanks to
In the footsteps of Rob
)
Robert Pattinson: "I don't look anything like James Dean."

Also teen-idols grow up and in case of Robert Pattinson they even become an actor. Rob about his new movie LIFE, a biographical drama by Anton Corbijn, about the relationship between photographer Dennis Stock and film legend James Dean.

Pattinson: "I understood immediately why Anton wanted me to play Dennis Stock and not James Dean", explains Pattinson about the surprising, but clever choice. "People would have immediately drawn a comparison between us. But I don't look anything like Dean, not when it comes to looks and not as an actor. I also didn't die at 24 years old. The only thing we have in common is that we are both famous. Dean owes his fame to people who looked up to him and asked him for advice about life, through his movies, the photos by Dennis Stock, his personality and mystery. I owe my fame to people who were fans of the Twilight books and thanks to the fact that they accepted me as the face of one of their favorite characters."

For Dean fame was a heavy load to carry. How do you handle it?
Pattinson: "It's easier for me now than in the beginning. When I had my breakthrough with Harry Potter and the Goblet of Fire (in which Pattinson had the supporting role of Cedric Diggory) I was recognized in the street and people asked for an autograph, but during Twilight it became a madhouse. I couldn't leave the house without having screaming fans or paparazzi following me. For two years I had an enormous problem with this and I was regularly in a slump. There were moments that I felt lost, disconnected from everything and everyone. Because I missed the ordinary everyday things. Walking in the park, having a drink with friends, but after seven years in LA I got used to my new life. I feel comfortable. I also notice that the worst part is over. Recently I went out with friends in London and that was fine. People let me be. A full beard and wearing a dirty sweater always help (laughs)."

And that for a style-icon and the poster boy of Dior.
Pattinson: (laughs) "Me a style-icon? I think it's funny that people even dare associate me with fashion. I'm absolutely no fashionista. I always wear the same jacket and tee shirts. Sometimes for weeks on end. And because I moved frequently the last few years, there are hardly any clothes in my closet. Which is really weird. I stole almost every piece of clothing that I ever got for a premiere. Just don't ask me where I left all those things."

Back to LIFE: Dennis Stock died in 2010, but if you wanted advice about photography of course you could always turn to Anton Corbijn.
Pattinson: "That is right. Apart from director Anton is also a photographer who has photographed many famous people and given them their public image. Think about Joy Division or Depeche Mode. Immediately you think about Anton's iconic photos as soon as you mention those names. Anton knows perfectly what kind of impact an image can have and how revealing or manipulative it can be. The first thing Anton did was to push a camera in my hands and encouraged me to make a reportage. That's how I discovered that there are many similarities between acting and photography. Dennis was a shy guy who feared that he would never become as good as he hoped he would be. That insecurity hindered his potentials for a long time. But eventually he got to know Dean and he understood that he was dependent on the material and the people in front of his lens. The same applies to acting if you want to make it your profession. You can only be good when the script is good, when the director is good and you know where you want to go.
Original
Source
via
PAW