ROBsessed Giveaway: Win a DARK WILD NIGHT with Robert Pattinson (in your dreams, ladies)
Oh wouldn't we all love a dark, wild night with Rob...I should pluralize that right? NIGHTSSSSSSSSSSSSSSSSS.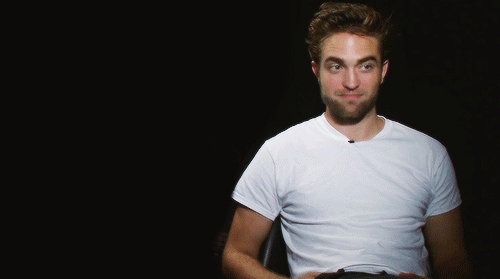 We love Christina Lauren's work and I especially love their
Wild Seasons
series. The third book, DARK WILD NIGHT, is coming out Sept. 15th and we're not only giving away that hotness...we're giving away SWEET FILTHY BOY and DIRTY ROWDY THING as well!
If you haven't read any of the books, you must start from the beginning since the characters stay connected through the series and "that one time in Vegas" starts with a SWEET FILTHY BOY. ;)
Here's the synopsis to DARK WILD NIGHT:

Lola and Oliver like to congratulate themselves on having the good sense not to consummate their drunken Las Vegas marriage. If they'd doubled-down on that mistake, their "Just Friends" situation might not be half as great as it is now.
...Or so goes the official line.
In reality, Lola's wanted Oliver since day one - and over time has only fallen harder for his sexy Aussie accent and easygoing ability to take her as she comes. More at home in her studio in her studio than in baring herself to people, Lola's instinctive comfort around Oliver nearly seems too good to be true. So why ruin a good thing?
Even as geek girls fawn over him, Oliver can't get his mind off what he didn't do with Lola when he had the chance. He knows what he wants with her now...and it's far outside the friend zone. When Lola's graphic novel starts getting national acclaim - and is then fast-tracked for a major motion picture - Oliver steps up to be there for her whenever she needs him. After all, she's not the kind of girl who likes all that attention, but maybe she's the kind who'll eventually like him.
Sometimes seeing what's right in front of us takes a great leap of faith. And sometimes a dark wile night in Vegas isn't just the end of the day, but the beginning of a bright new life.
In case you don't know about the prior 2 books in the series, here are the summaries to entice you as well as an interview excerpt.
SWEET FILTHY BOY synopsis:
One-night stands are supposed to be with someone convenient, or wickedly persuasive, or regrettable. They aren't supposed to be with someone like him.
But after a crazy Vegas weekend celebrating her college graduation—and terrified of the future path she knows is a cop-out—Mia Holland makes the wildest decision of her life: follow Ansel Guillaume—her sweet, filthy fling—to France for the summer and just…play.
When feelings begin to develop behind the provocative roles they take on, and their temporary masquerade adventures begin to feel real, Mia will have to decide if she belongs in the life she left because it was all wrong, or in the strange new one that seems worlds away.
DIRTY ROWDY THING synopsis:
Despite their rowdy hookups, Harlow and Finn don't even like each other...which would explain why their marriage lasted only twelve hours. He needs to be in charge and takes whatever he wants.
She lives by the Want-something-done? Do-it-yourself mantra. Maybe she's too similar to the rugged fisherman—or just what he needs.
We interviewed Christina Lauren about DIRTY WILD THING (my fave of the two) when it was released last year...
Q: Fan casting is fun. Who have you fan casted for Harlow and Finn? Or who have you seen others suggest?
Christina Lauren: Ooh this is a good one but our answer is going to be a cop out—but wait! With good reason! See, it's really hard to find an actress who fits Harlow. Harlow is half Spanish, half Irish-European mutt, so she has darker hair and skin but light brown eyes. In our mind her face is very Emma-Stone, but she's more golden, darker-eyed. Finn is similarly tricky for us to cast. But since it's a Rob site, we can totally confide here that if Rob put on about 30 pounds of muscle, he could rock the role.
Click
HERE
if you want to read more from our interview!
Giveaway Guidelines
You only have to click a button, which you'll see when you enter. Tweeting the giveaway and following the author (@ChristinaLauren) are optional but give you more chances to win!
Giveaway is WORLDWIDE!
You MUST enter using Rafflecopter or your entry will not be counted

You can enter once a day, everyday, until the closing date - Friday, Sept. 18th

There will be

2 winners

receiving Sweet Filthy Boy, Dirty Rowdy Thing and Dark Wild Night by Christina Lauren!
Winners will be chosen by random.org and announced after the giveaway ends
Good luck!!!
a Rafflecopter giveaway
FanFic Friday
I haven't gotten much fic reading done and ended up reading 2 stories from my TBR list that have been on there for ages. I loved them both! Hands down, I recommend
In The Debris
. This story was beautifully written and you don't just fall for Edward and Bella, you fall for Victoria and James too! That's rare. The POVs are Edward and Victoria and just thinking about them makes me want to reread the fic. I was completely captivated by their voices. The setting is high school but these kids are dealing with heavy but realistic issues. It's an oldie so you might have already checked it out. If not, start it tout de suite! I'll tell you guys about the other fic next week!
If you want to purchase any of the latest books featured in this post, click the Amazon links to buy now!