The fact that this is carved out of chocolate is awesome... but, what is it with artists not quite capturing the beauty that is Rob (first the Waxanotalike and now this one). Amazing talent... but not quite there...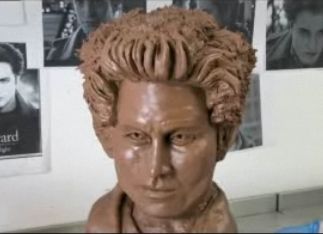 Check out the video of Prudence Staite creating ChocRob
HERE
Thanks to Carolina for the tip.